'66 Ford Fairlane GT 427 FE 390 V8 Test Drive – Runs and Sounds Astounding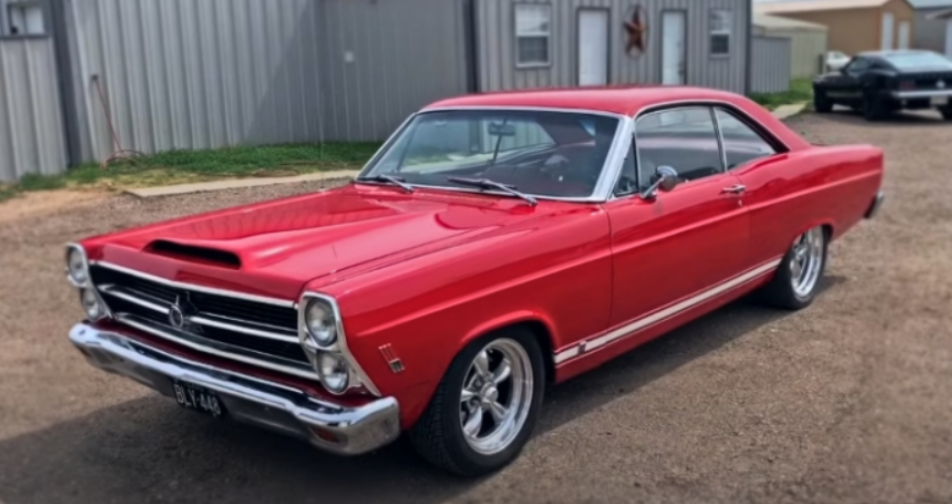 The 1966 Ford Fairlane is not a factory 427 car, but today probably the best way to own one is to build it. The guy has had this classic since he was 15-year old, and now he is working on the muscle car having one purpose only – to enjoy it.
It started as a 1966 Ford Fairlane GT powered by the 390 V8 engine and of course paired with a 4-speed transmission.  Now it sports a strong 427 FE, which he broke a couple of times at the drag strip, and just recently finished rebuilding it.
In 1966, the Fairlane was modified. The exterior was revised to match the full-sized Ford Galaxie, which had been restyled in 1965, and vertically stacked twin headlights were used. The XL, GT, and GTA packages, as well as a convertible, were added to the existing lineup of sedans, hardtops, and station wagons.
This year, the "K-code" 289 CID engine was discontinued. The GT came standard with a 390 CID FE V8, while the GTA had the newly developed SportShift Cruise-o-Matic automatic gearbox. The GT/GTA 390 CID engine produced 335 horsepower (250 kW) and had a four-barrel carburetor. Ford built 57 unique Fairlane 500 two-door hardtops with "R-code" 427 cu in (7.0 L) V8 engines in the middle of the year.
Check out the shared video and see how this vehicle runs and sounds awesome.
Source: Youtube/Diss Repair