1955 Chevrolet Bel Air Supercharged LS9 T56 Pro Touring Project Car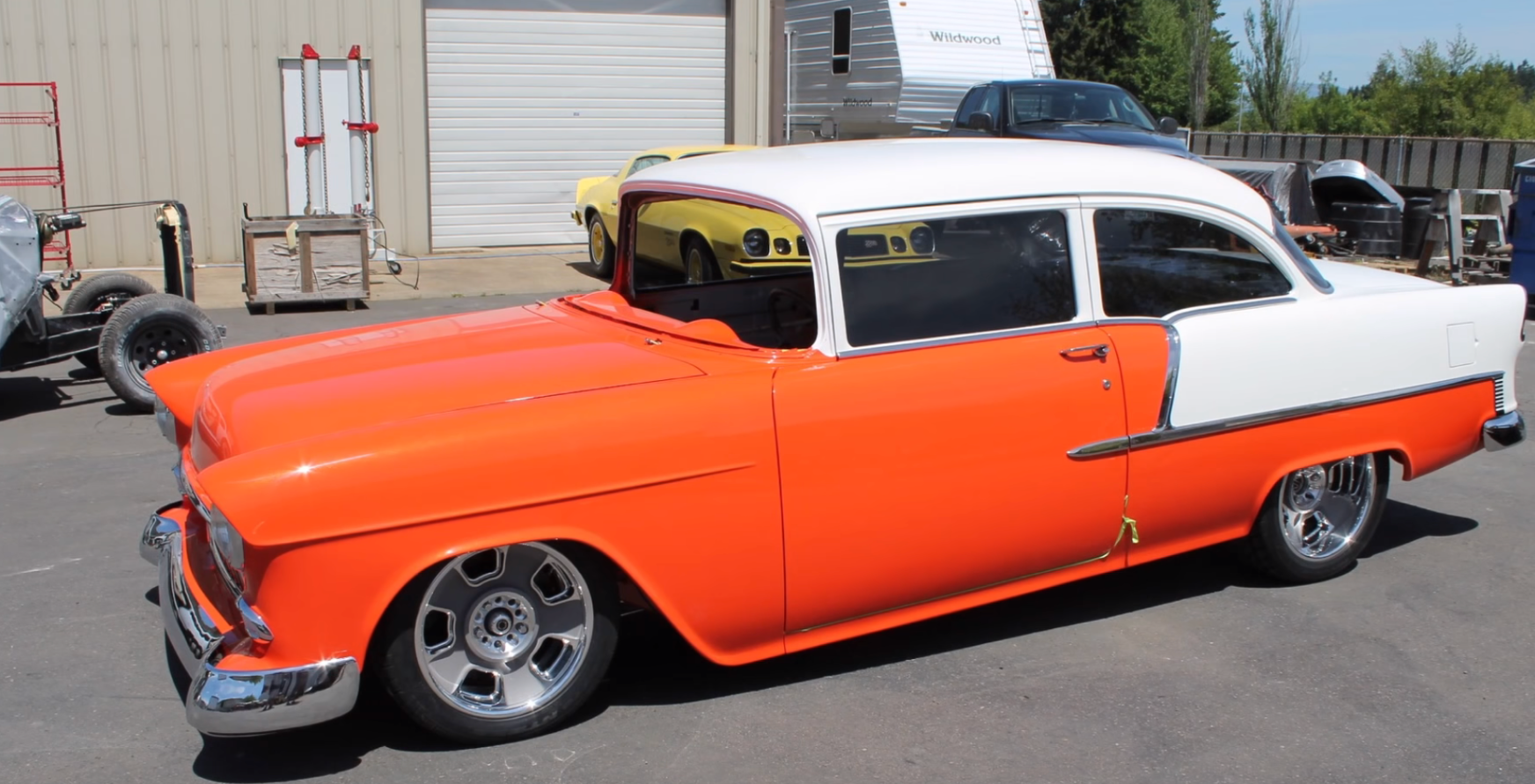 When we talk about classic cars, you'd be hard-pressed to find a vehicle more popular than the 1955-57 Chevy Bel Air.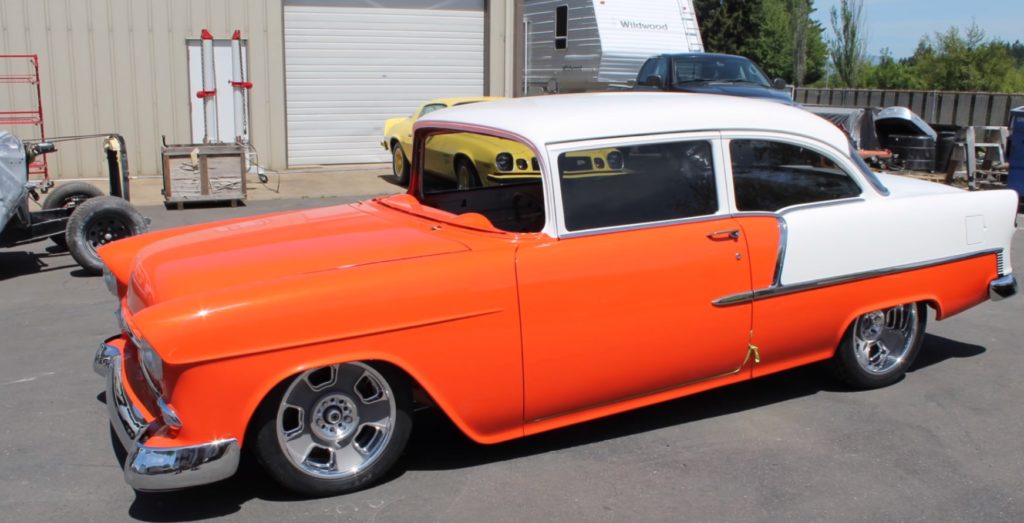 You can choose and go to any car show, drag strip, or meet and you'll find yourself in endless rows of these fantastic vehicles.
It is common to see a restoration or even a drag build but it is surprisingly rare to see a restomod. Usually because the collectors want to keep things as factory as possible whilst the speed demons only care about going fast.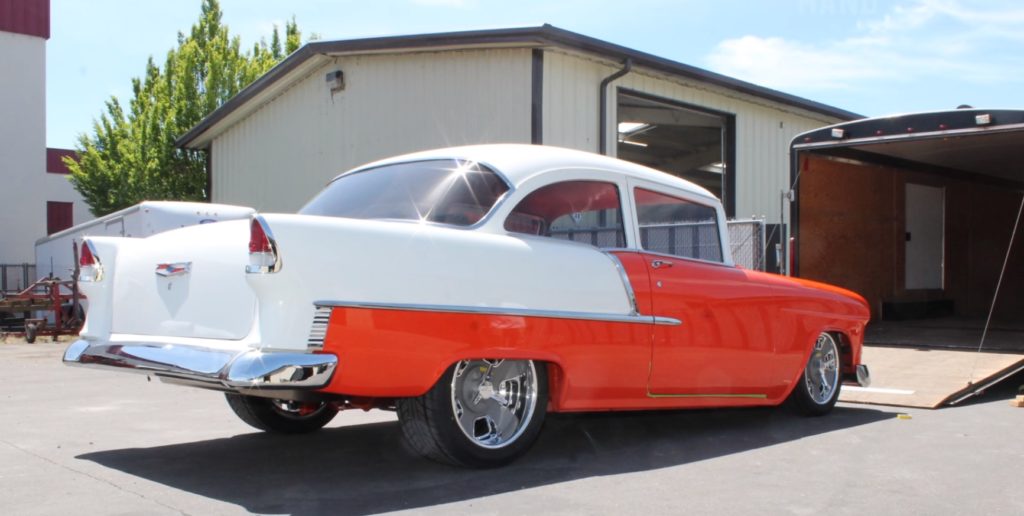 Only the idea of ripping apart the interior of a classic Chevy Bel Air and redesigning it completely with modern comforts while also doing the same for the suspension, drivetrain, etc might be quite foreign to many of these Bel Air fanatics.
The build here plunges directly into that fear, starting with what was essentially a pile of scrap metal and turning it into something truly beautiful.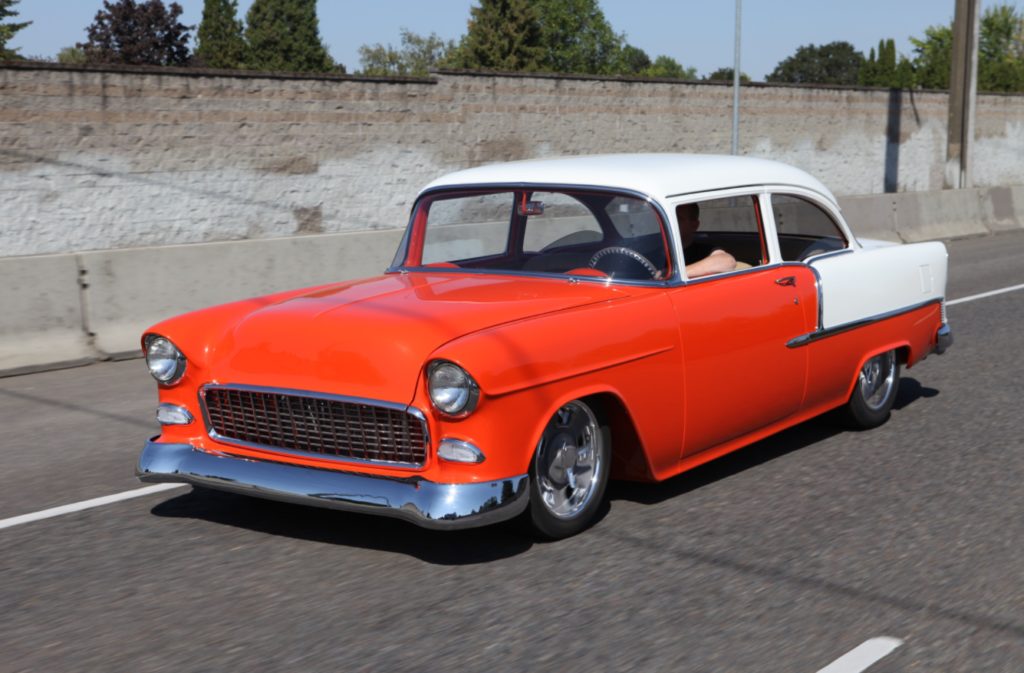 Under the hood we have a supercharged LS9 engine with a mind-blowing 638 horsepower. All  that incredible power is shot through the T56 six-speed transmission that helps spin the tires like it was ice skating. Ensuring that this monster can handle the power that it has, the chassis was swapped for an Art Morrison GT Sport chassis. This gives the car extra structural support as it barrels down the road at insane speeds. Wilwood brakes assist the car's ability to slow down and stop which becomes extremely necessary as horsepower increases.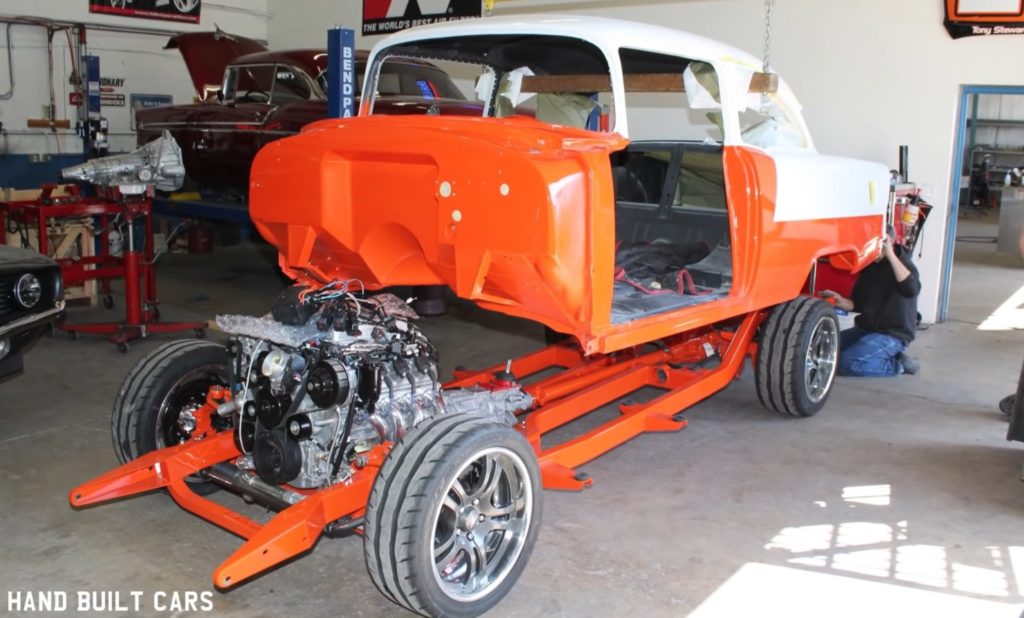 The cool white and orange exterior give this low-slung beast the perfect touch of the 1950s, but the vehicle shines in terms of interior build quality.
The orange color of the exterior is extended into the interior and is joined by a gray to complement the scheme.
But all in all this is a pretty build and we hope to see more restomods just like this in the future.
Source: Youtube/Hand Built Cars