Beautiful 1968 Mercury Cougar – Cobra Powered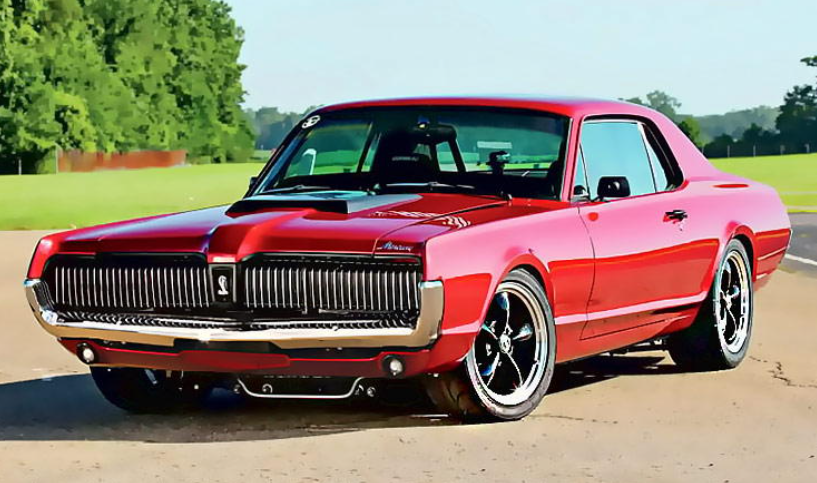 The tales say that  when Ford execs approached Carroll Shelby about modifying the Mustang for road-racing duty, he responded, "How can you, it's a secretary's car?"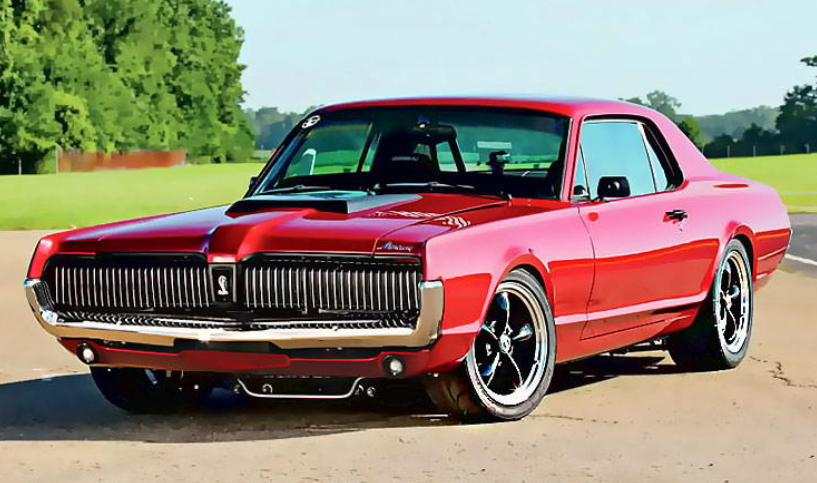 But the success of the GT350 soon proved, and Shelby underestimated the performance potential of the Falcon-based platform, as well as his own race prep know-how.
Anyway, his reservations reinforced the perception that there's just something about early first-gen Mustangs that is appealing to the ladies. This somehow explains why the typical macho muscle-car enthusiast is willing to pay two-to-three times as much money for a fastback model.
Some sheet-metal restoration suppliers sell conversion kits to transform coupes into fastbacks. Luckily, there is an easier solution: you can Buy a Cougar, the Mustang's much brawnier looking cousin.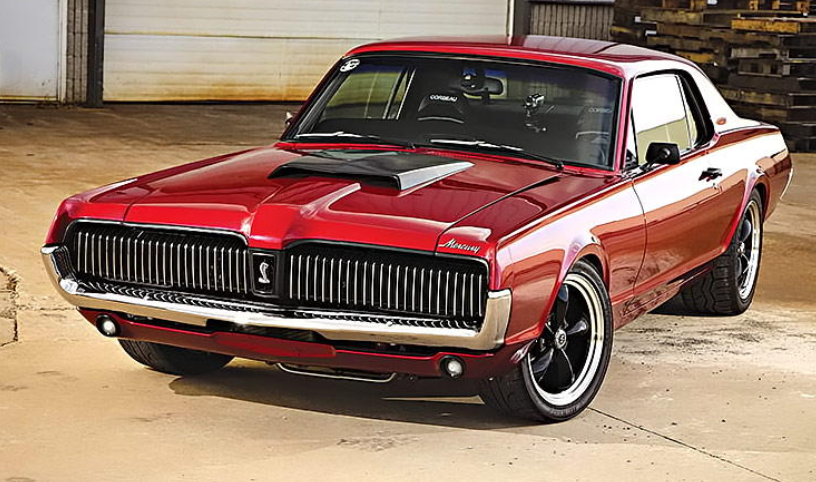 Stuart, just like his grandfather and father before him, was destined to be a Ford guy.
His grandpa had a 1931 Model A coupe. Dad drove a 1969 Mustang GT500. After he took a break away from his hobby to raise a family, Stuart bought for his son a 1968 Cougar for $800 as a high school graduation present. The vehicle needed a lot of attention, and the father and son team installed a new interior and suspension to get it back on the road. "My son drove it all throughout his college years and brought it back home after he graduated. One morning the Cougar dropped a valve, so we had to get him another vehicle he could take to grad school," Stuart recalls.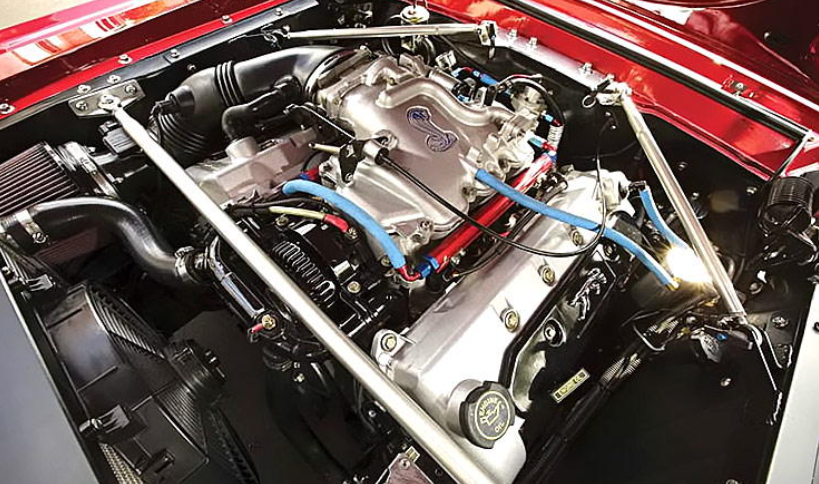 For the next several years the cougar sat neglected until Stuart decided to give it a ground-up restoration in 2000. He never tackled a project of this caliber before, but Stuart hails from Wisconsin and the Midwestern hot-rodding culture frowns upon hiring others to work on your car. Plus, Stuart teaches auto shop at the local high school, so he knows his way around turning wrenches and laying down welds. His go-for-broke approach may seem a bit haphazard, but there was a method behind the madness. "I bought a rotisserie and started the garage restoration without a solid plan. It was intended to be a learning experience to build upon so we could also someday restore the Model A coupe and Shelby Mustang GT500 that are still in the family," Stuart explains.
When Stuart came across an opportunity to mend the Cougar's engine while also earning some extra style points the plan took shape quickly.
"Someone dangled a 4.6-liter DOHC small-block out of a 1999 Mustang Cobra in front of my face, and I had to have it. It also came with a Tremec 5-speed manual transmission," Stuart recalls.
To make the plan work, he ordered up a reprogrammed factory ECU and wiring harness from The Detail Zone, that allowed running the factory a/c system through the OE computer.
Taking in consideration that he already planned on upgrading the antiquated front suspension with a Rod & Custom Motorsports Mustang II setup—a system that includes tubular control arms, coilovers and rack-and-pinion steering— the Cougar suddenly was taking on a fully modernized persona.
With late-model EFI firepower that now provides propulsion and a cutting-edge suspension upping the cornering ante, Stuart needed a way to stick it all to the pavement and bring it to a halt. For stopping power, he upgraded the brakes to a set of Wilwood 12.19-in. discs at each corner. The front calipers utilize six pistons to clamp down on the rotors with authority, while the rear calipers make do with four pistons. Although the Cougar isn't blessed with the most accommodating wheel wells, Herb took advantage of the available real estate by installing 17 x 8-in. American Racing Torq-Thrust II wheels. They're wrapped in Dunlop rubber measuring 245/40-17 up front and 275/40-17 in the rear.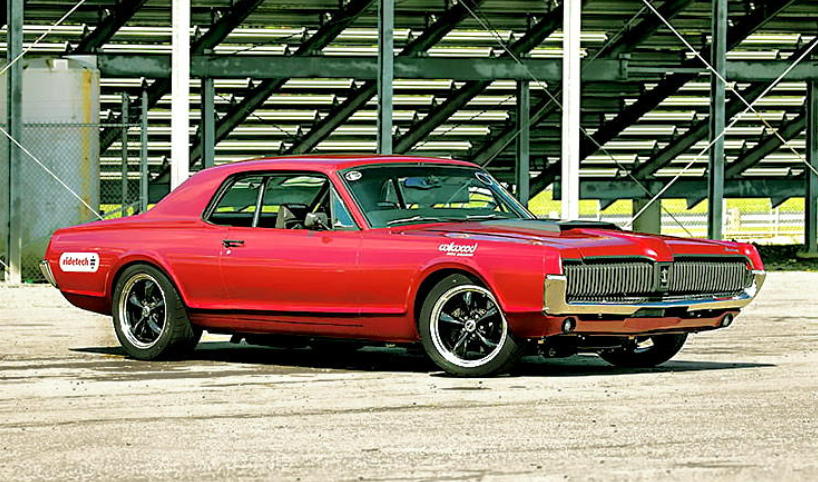 Stuart applied the same Pro Touring approach throughout the rest of the car consequently by replacing the entire leaf spring rear suspension and driveline with a RideTech 4-link system, and a Currie 9-in. rear end fitted with 31-spline axles and 4.11:1 gears. Some other chassis enhancements include custom subframe connectors, a Chassisworks roll bar and a Stam-Bar rear sway bar.
It's impressive how Stuart managed to do all this work on his garage, and saving so much money, but so it himself projects always request a large supporting cast, and Stuart thanks his wife, Johanne, as well and the many friends and family members who contributed to the project.
The vehicle is still in the name of Stuart's son, but he doesn't plan on handing it over to its owner any time soon. "His name might be on the title, but he's going to need to bring a big bucket of cash to get it back."