1934 Chevrolet Phantom Sedan "The Instigator"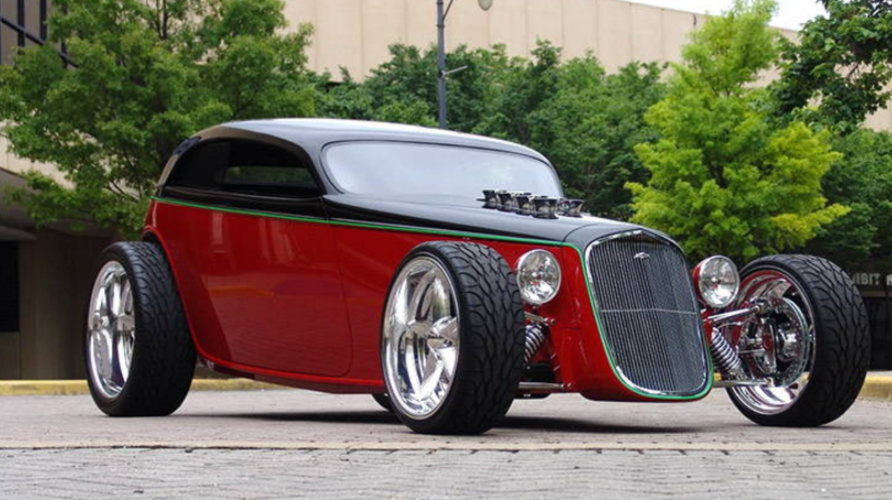 The engine of the vehicle has been replaced with a 509 cubic inch all-aluminum, 700hp ZL1 V8 with a Vintage Hilborn intake that passes through the hood.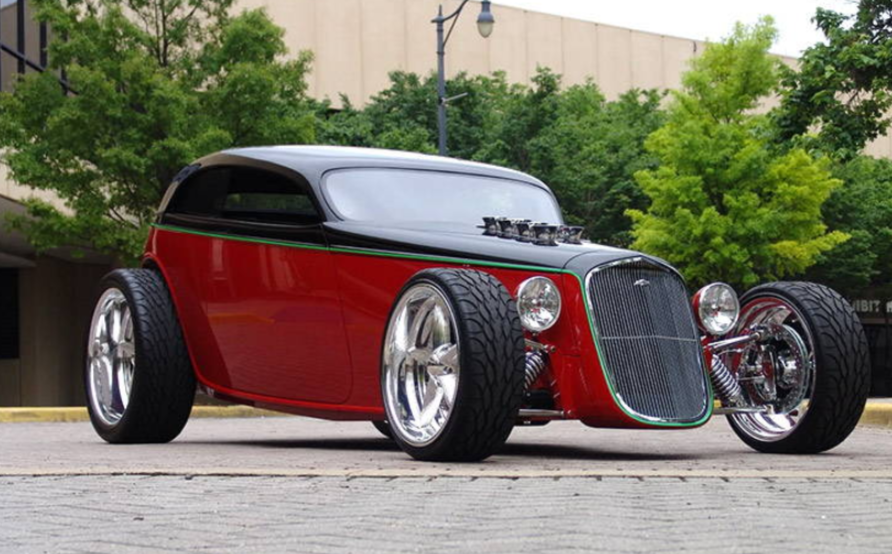 As you can see it shown on the pictures of the engine has been fitted with custom valve covers and been painted to match the car's body.
The power is transferred to those massive 24 inch Boyd Coddington Billet rear wheels through a Turbo Hydramatic 350 transmission and a Winters 3.91 differential.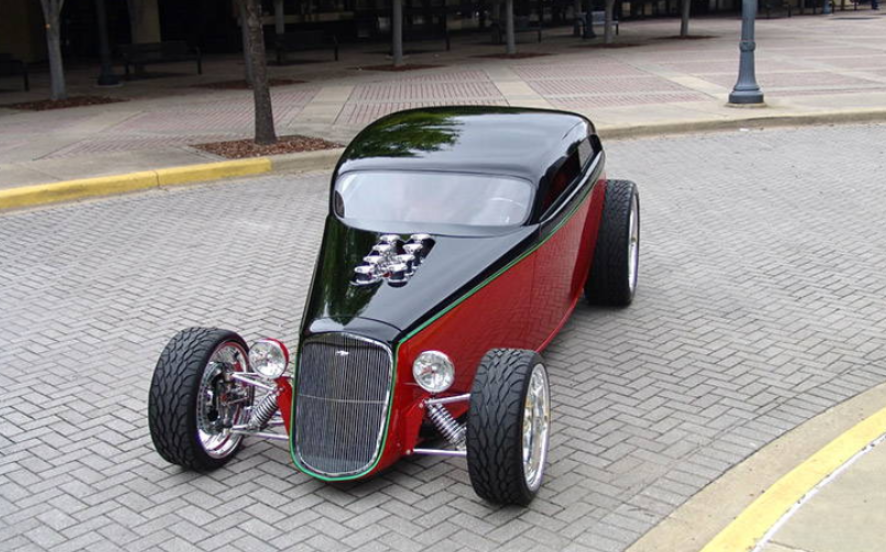 The body has gone through a heavy modification and is completely hand-fabricated from the windshield forward. The grille was made especially to fit the narrowed '34 Chevrolet grille shell. The front headlights have been fitted onto custom mounts attached to the front suspension and feature hidden turn signals.
The car from the inside is finished with the same high-standard as the exterior with red and black leather trim.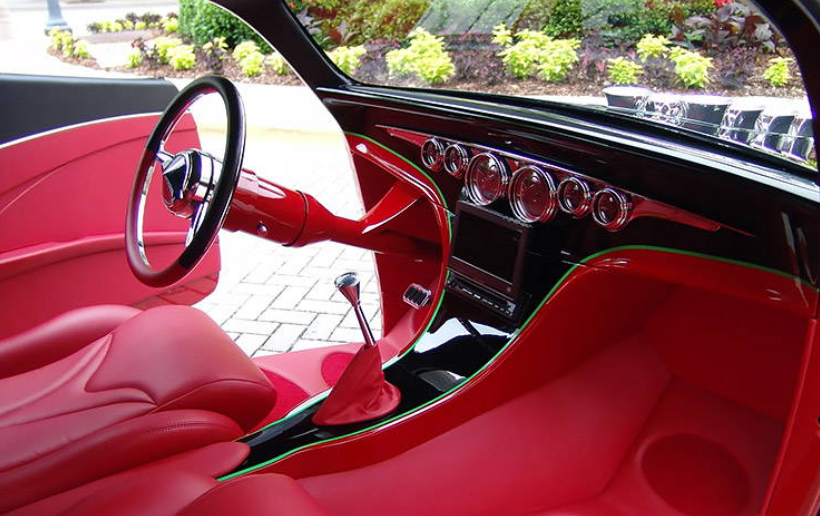 The dashboard has also a monitor that is connected to a rear mounted camera and a very high quality audio system.
The vehicle has been finished in three shades of DuPont Hues paint which are "Blackened" for the upper section, "Scarlet Fever" for the lower and finally "Key Lime Green" for the pinstripe.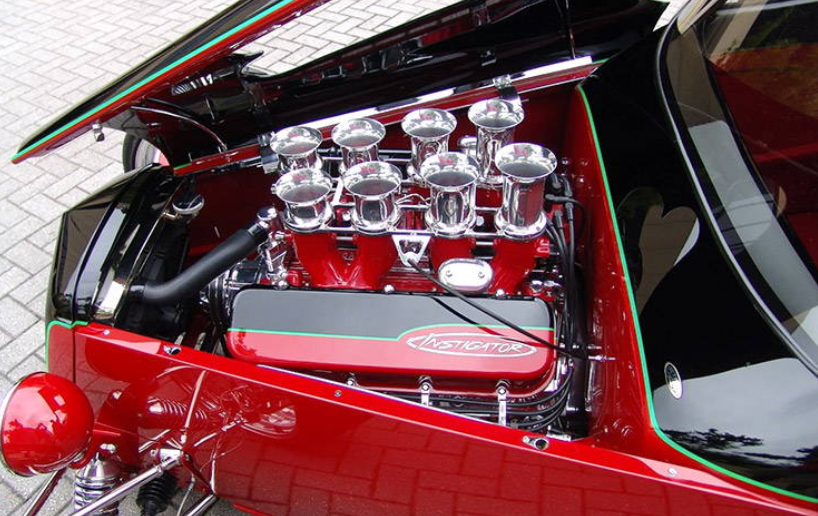 Share your thoughts in the car with us.