Bad to the Bone Blown '55 Chevy "CallOut" – 1400HP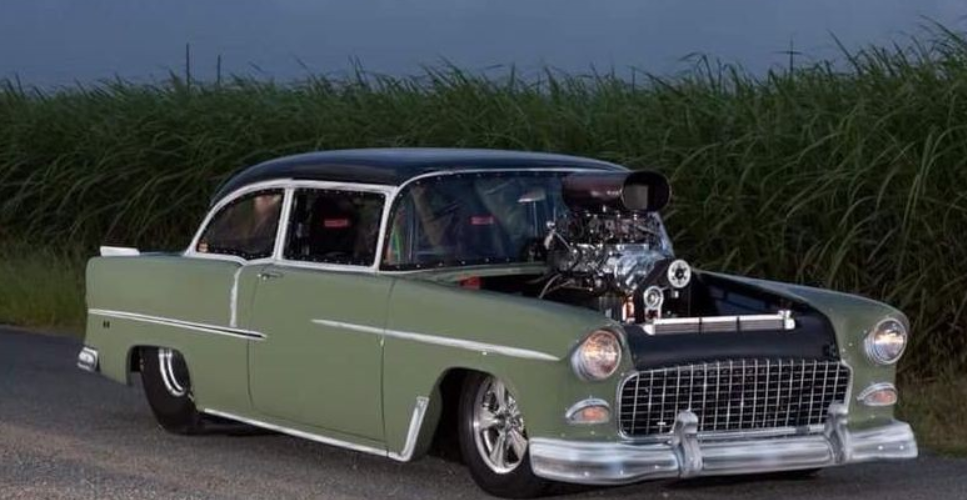 This Tri-Five Chevy was acquired by Mr.Halse a few years ago and he slowly started transforming it into the tire shredding hot rod it is today.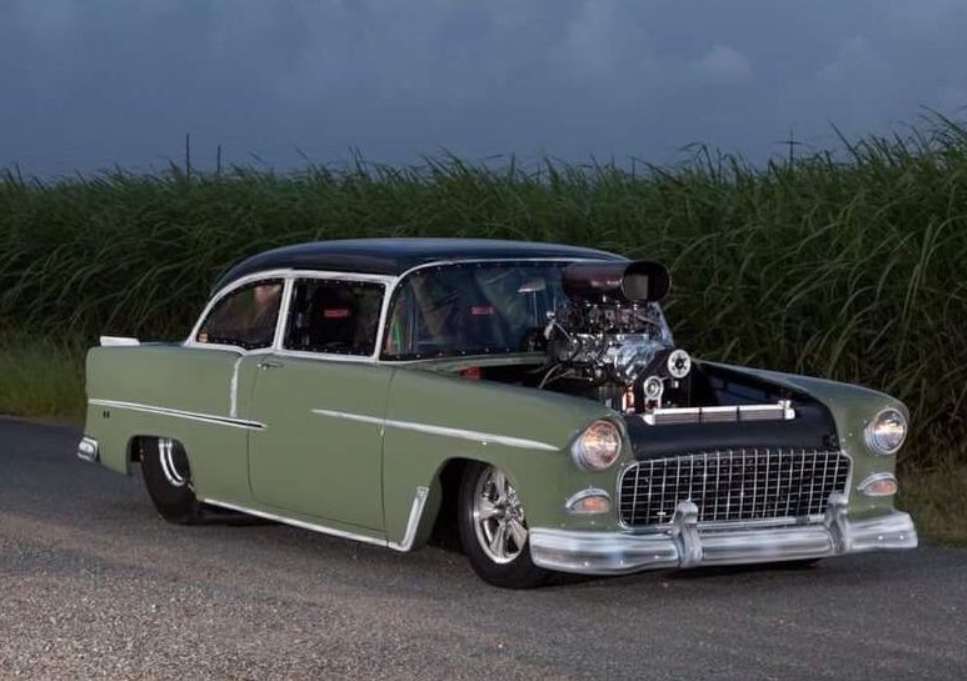 Packing a 572 Big Block Chevy V8 motor with thr 14/71 Blower the "CallOut" '55 Chevy produces an insane amount of 1400 horsepower.
Looks like Joel wasn't satisfied so he decided to add 300 shots of Nitrous to completely destroy the competition at No Prep Drag Racing events. Surley in order  to handle this amount of power you need a lot of performance upgrades too.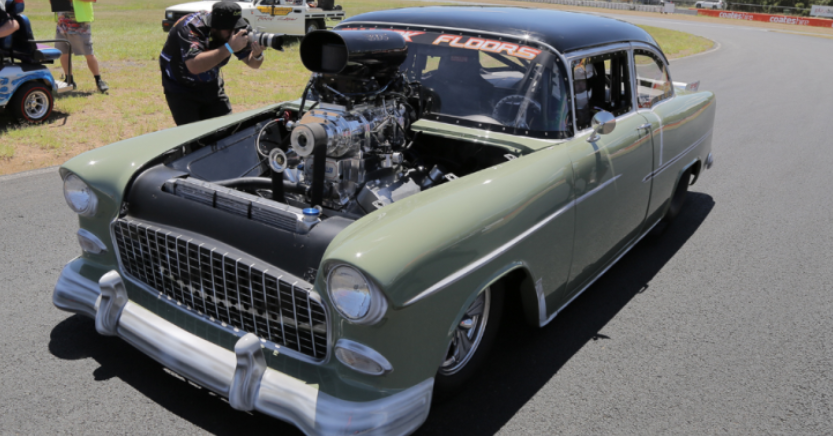 Check out the video if you want to see more of the vehicle.
Source: Youtube/STREETMACHINETV