730hp Blown Small Block 1966 Chevy II Nova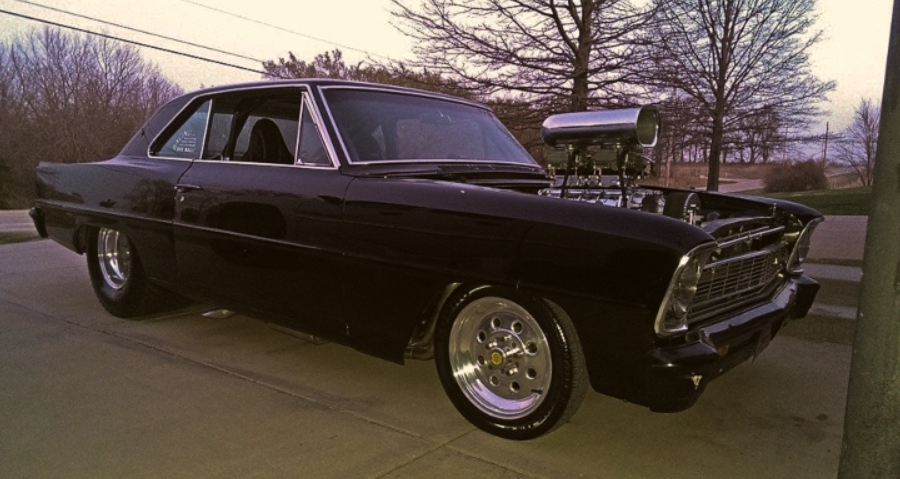 The 1966 Chevy II Nova of Mr. Easley's is  the car we will discuss with you today.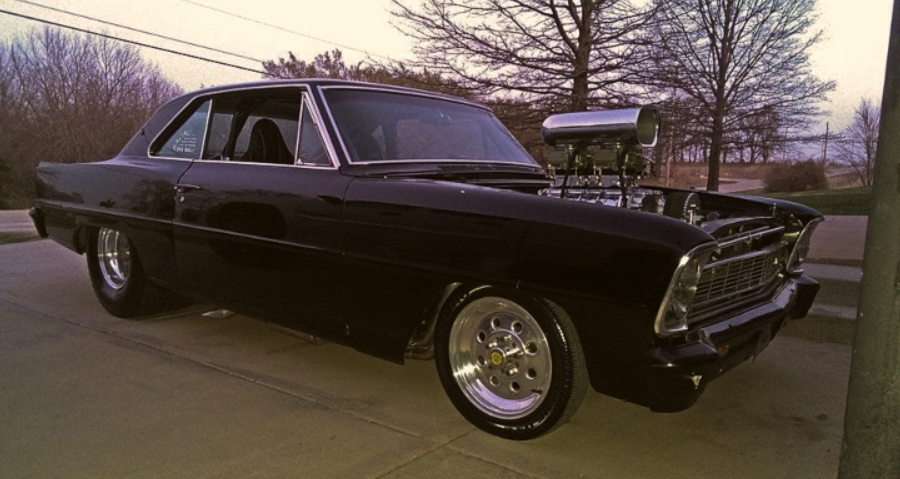 Apart from flying down the streets and doing a little bit of drag racing with his "Black Beauty" the man also likes to ride the winds with his Suzuki 1300 GSXR Hayabusa (once the fastest production motorcycle) and that's where his nickname "Busa" comes from.
For a little over four years now Busa has been the owner of this 1966 Chevy II Nova, he gets really excited before the summer each year since he lives in Kansas.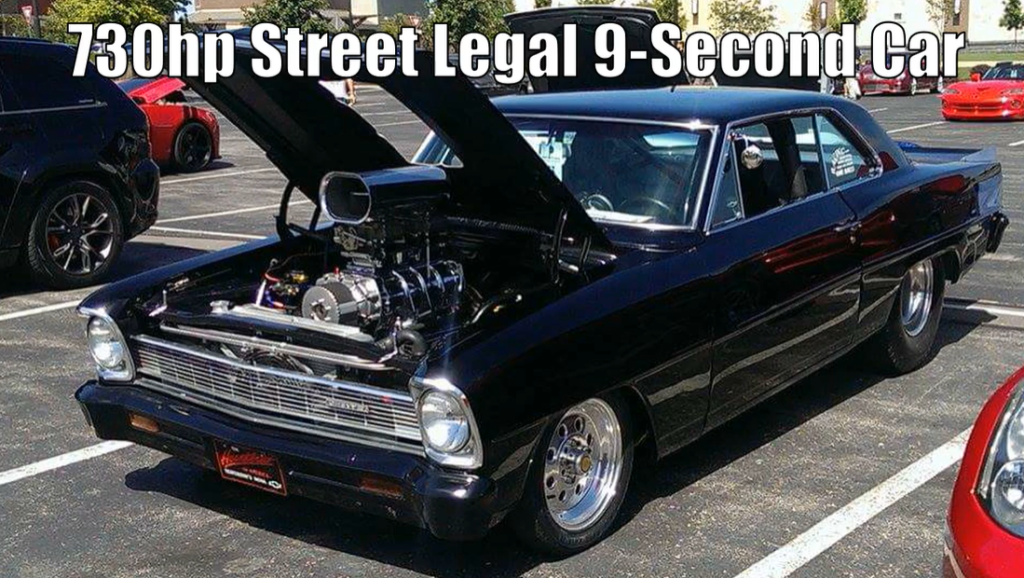 The street legal muscle car sports a Motown Small Block Chevy V8 topped with 671 Weiand blower and dressed with Dart heads, dual carbs, crankshaft from Bryant Racing and Diamond dish pistons to kick in 730 horsepower and run the quarter mile in 9 seconds.
Source: Youtube/Hot American Cars