Big Beep: 1969 Plymouth Road Runner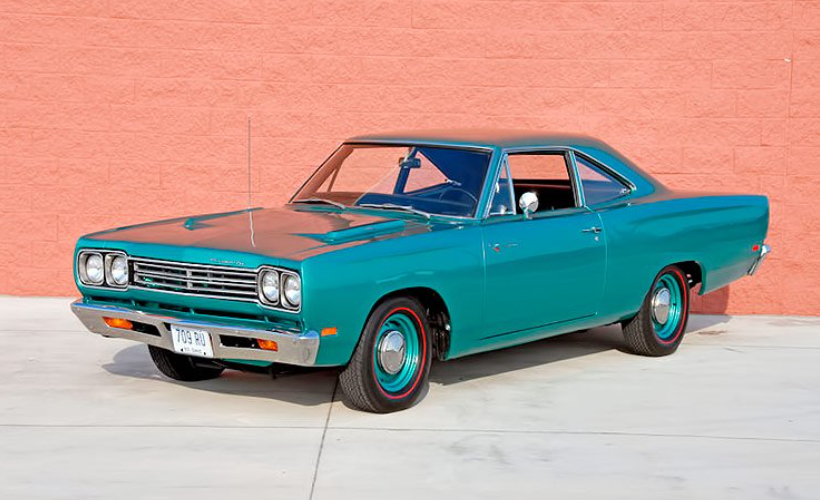 Plymouth in 1969 had two intermediate models promoting performance. At first there was the GTX, he was the heavier and more luxurious model. Then there was the famous Road Runner, which assumed legendary status with its great performance and lightweight.
The '69 'Runner had new styling with a revised grille and rear end treatment. The heavy-duty shocks, springs, torsion bars, shocks, and anti-roll bars were carryovers from 1968. There were three engines offered with a 440 Six Pack added midway through the year. Plymouth advertised the Road Runner, with the quote "It all adds up to a clean, unfilled performance car that a young guy can afford."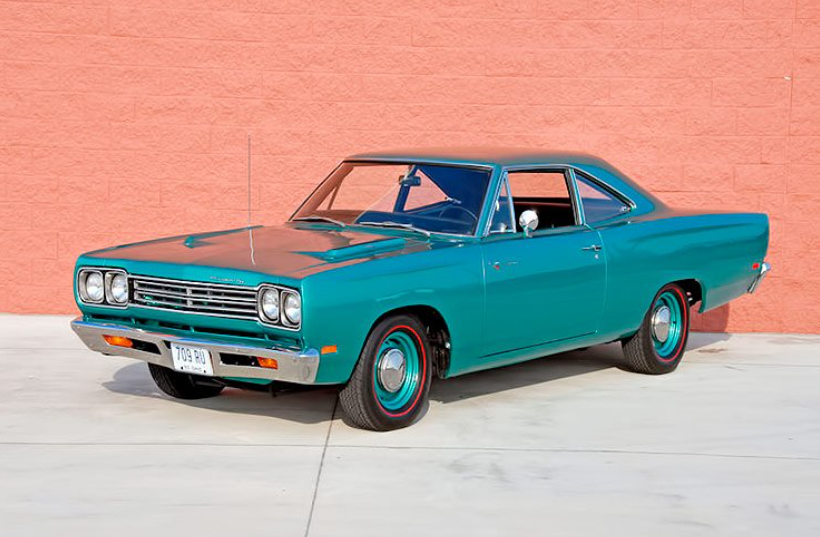 That quote suited a young David Shellabarger of Union, Ohio, to a T when he was a young Army trooper at Fort Gordon, Georgia. "When I was home on leave in 1969, I noticed this very car displayed on the showroom floor of a local Chrysler dealer. I bought it for a whopping total of $2,700," recalled David. That was truly a deal as the retail price was about $3100.
Dave told us that he later met his wife Gail, while driving this car.  "She tells people to this day that the car was the reason she dated me." The car served as the family transportation over the years with some 192,000 miles rolling under it.  The dependable Plymouth required only a couple of clutches, a water pump and a gas tank repair over those years.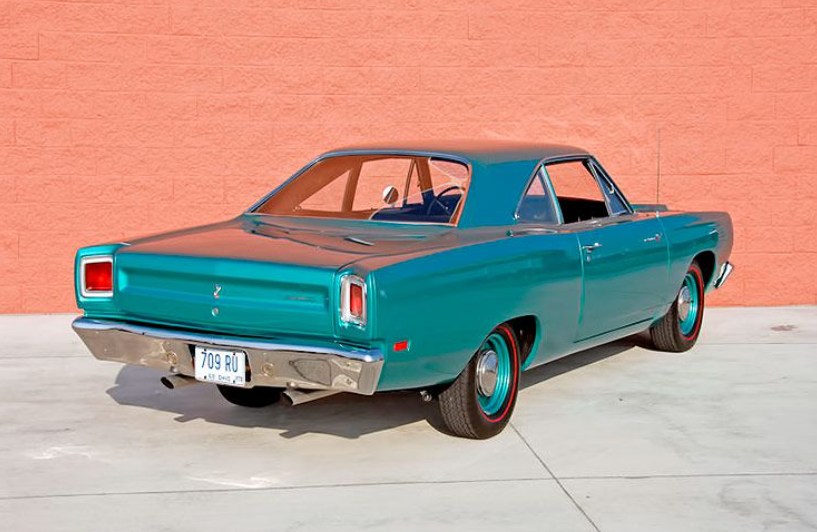 It was 2005 when David decided that it was time to bring this rapidly appreciating vehicle back to new condition. It got completed a year later and I believe that it's really getting lots of long looks these days. The external restoration was accomplished to perfection by the C&W Body Shop in Brookville, Ohio.
According to Dave it's probably the odd Seafoam Turquoise(Q5) color that gets the attention.  "I will have to admit that I really didn't like the color when I first saw it, but it sort of grows on you." This vintage Road Runner has a clean and lean look about it having no side body chrome.  The nifty small wheel covers give it a performance car look.  And  those vintage Firestone red line replica tires look extremely cool.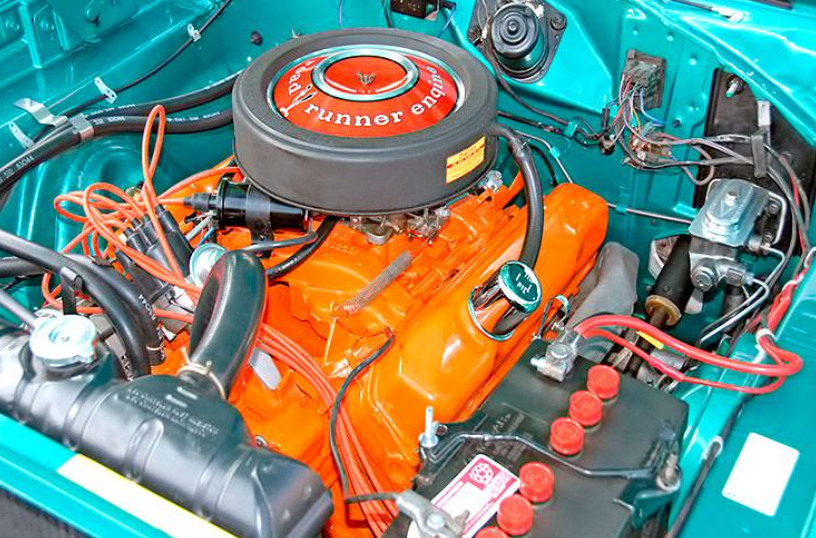 The 383 cubic inch engine was certainly strong, punching out 335 horses. The real force of this power plant was the amazing 425 pound-feet of torque. Many hemi and 440 Six Pack powered Road Runner owners dismissed the 383, until they ran against one.
The engine bay was performance oriented and very proud of it. That is something Mopar excelled at during those years. It was painted in Hemi Orange with a sassy air cleaner cover printed with "383 road runner engine".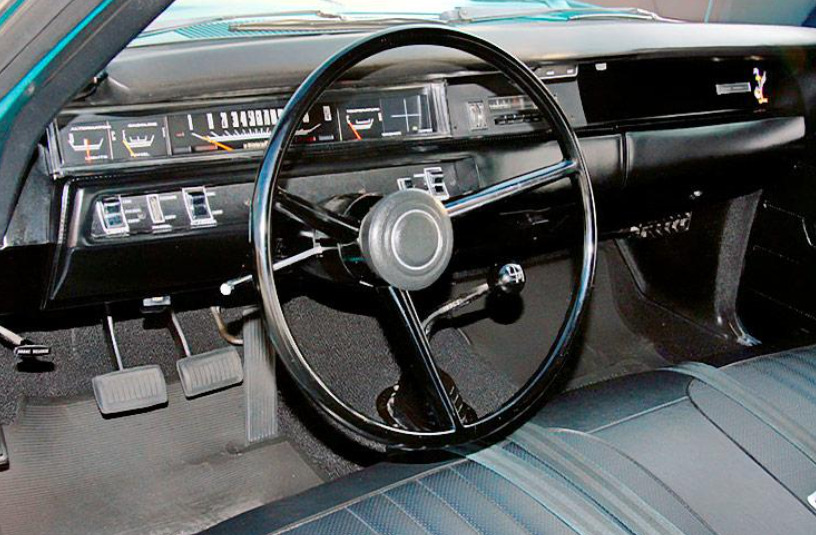 Getting up to speed with this example of the breed quickly is accomplished with the A833 Hurst-shifted, four-speed manual transmission with a 3.23 rear end.
The example here is some that of a 'plain jane' machine. You could order Road Runners with extras like a vinyl roof and two-tone paint.  For additional performance, a fresh air hood could be ordered. David stated it only added about five horses.
Source: throttlextreme.com