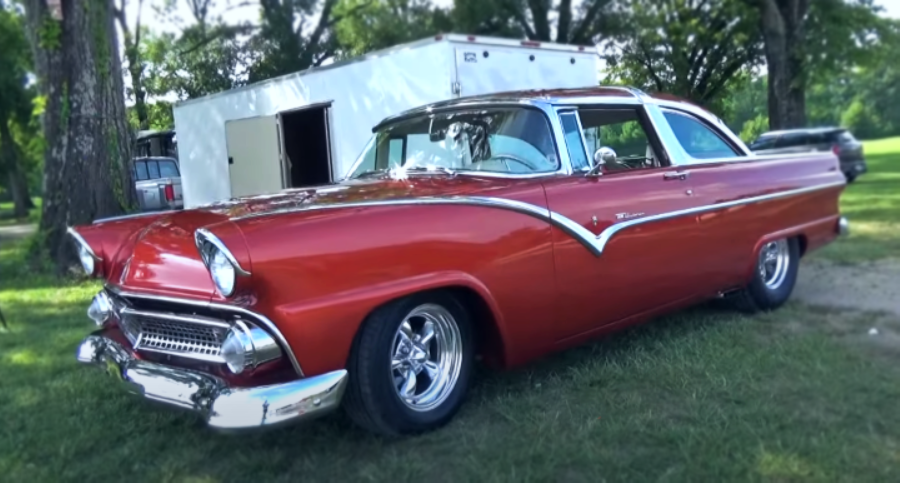 427 FE Powered Ford Crown Victoria Pro Street Car – Top Notch Hot Rod
Pro Street Ford Crown Victoria running FE power
The Crown Victoria was not an actual Ford model but a nameplate used for premium 2-door Fairlanes in the 1955 and 1956 year.
This is one of those classic cars that younger people probably will never see in their lifetime, so I feel obliged to share this amazing example with you all.
This is a well executed pro street build, retaining its beautiful classic style with perfect paint and chrome, great choice of wheels, stunning custom interior and powered by the mighty 427 FE engine, this Ford Crown Victoria is a top notch hot rod that we truly admire.
Check out the video to see more of it.
Source: Youtube/zlumlord