1954 Buick Special – AMG 5.4 liter Supercharged V8 with 530HP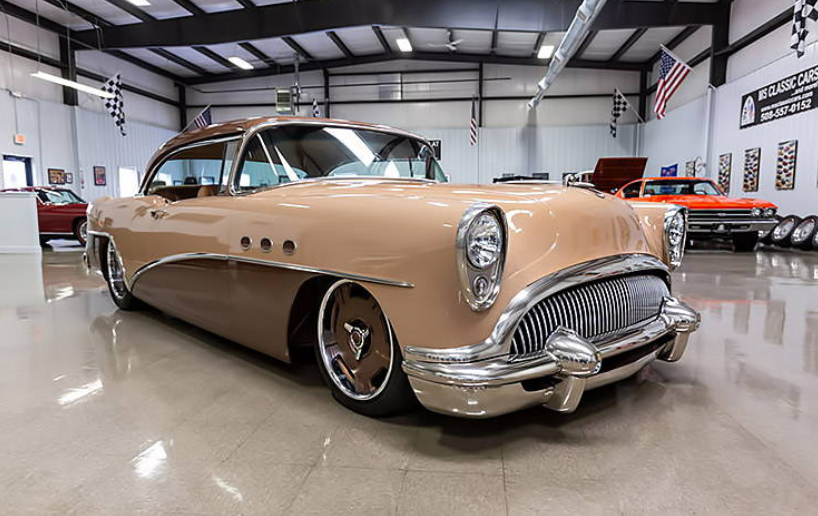 1954 Buick Special AKA G54 by Troy Trepanie
The 1954 Buick that we are showing here was the idea of Hal Wing and he approached Troy Trepanier to build the car for him.
He had a wrecked G55 Benz, but wished to get a classic made by Troy. Troy isn't a stranger to Buicks. In the 1990s, the man built the "Hot Rod of the Year," a 1950 Buick Sedanette.
The idea of Hal was to take a 1954 Buick and marry it up with G55 AMG running gear in order to create this beautiful vehicle you see here that is known as the G54. Yeah you read that right, the G54 is basically a Mercedes G55 wrapped in '54 Buick steel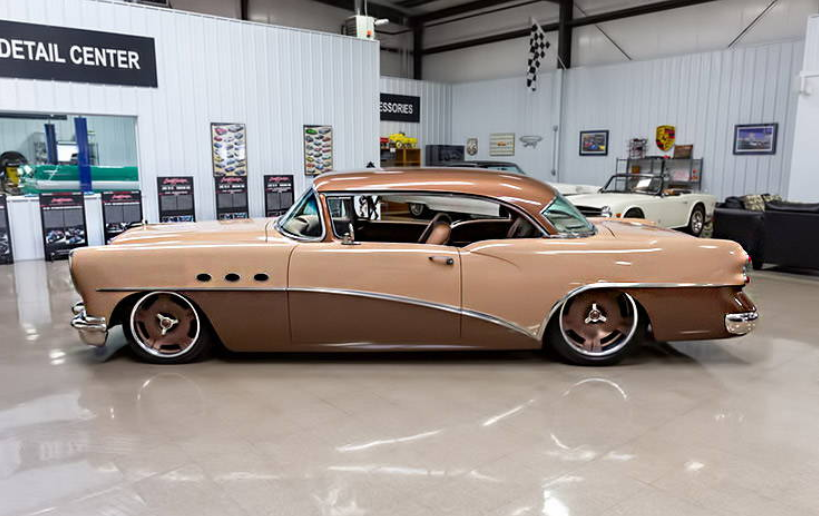 All the technology from the G55 got removed, including here the multiplexing wiring, and transplanted into the Buick. An Art Morrison chassis was built to handle the Buick, along with a set of Baer 14″ brakes with 6-piston calipers, Eaton Detroit TrueTrac differential and custom built wheels.
Vehicle is powered by the G55′s AMG 5.4 liter supercharged V8 with an estimated 530HP which caused a few issues when trying to connect the engine's ECU in a different configuration that originally was designed for.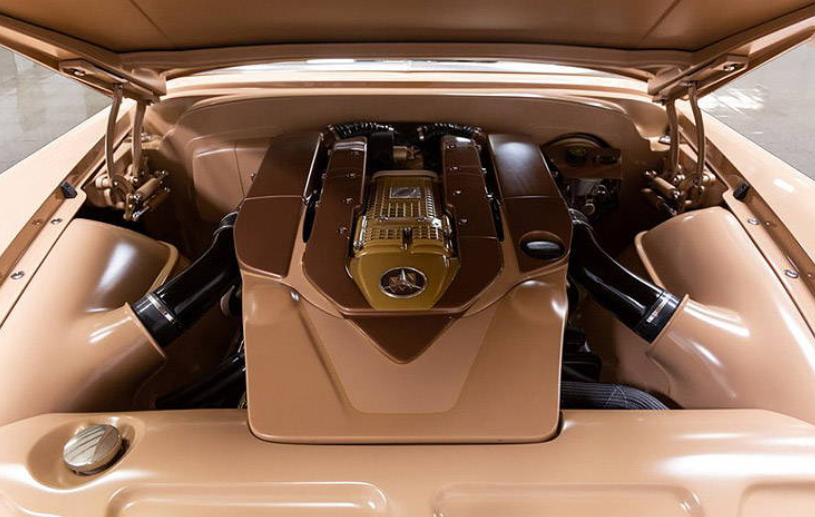 This car is finished in two-tone Chocolate Brown and Cognac Peal colors that look fantastic together. The interior matches the exterior color combo of the vehicle and is finished in stitched brown leather together with many of the parts from the G55 AMG.
The gauges and navigation/audio system all were integrated into the ancient Buick shell. Keeping it all stealth, Troy found an old Philco console stereo and stripped the cloth from it, recycling it in the speaker grilles for the '54.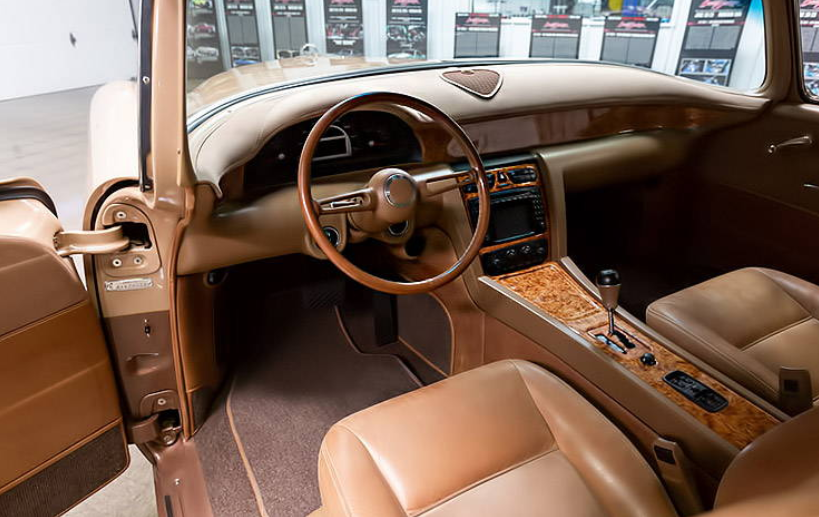 Thanks to Troy this vehicle is extraordinary with brutal performance.
Source: Youtube/MS Classic Cars // throttlextreme.com