850hp '64 Chevy Nova SS Blown 454 Big Block 4-Speed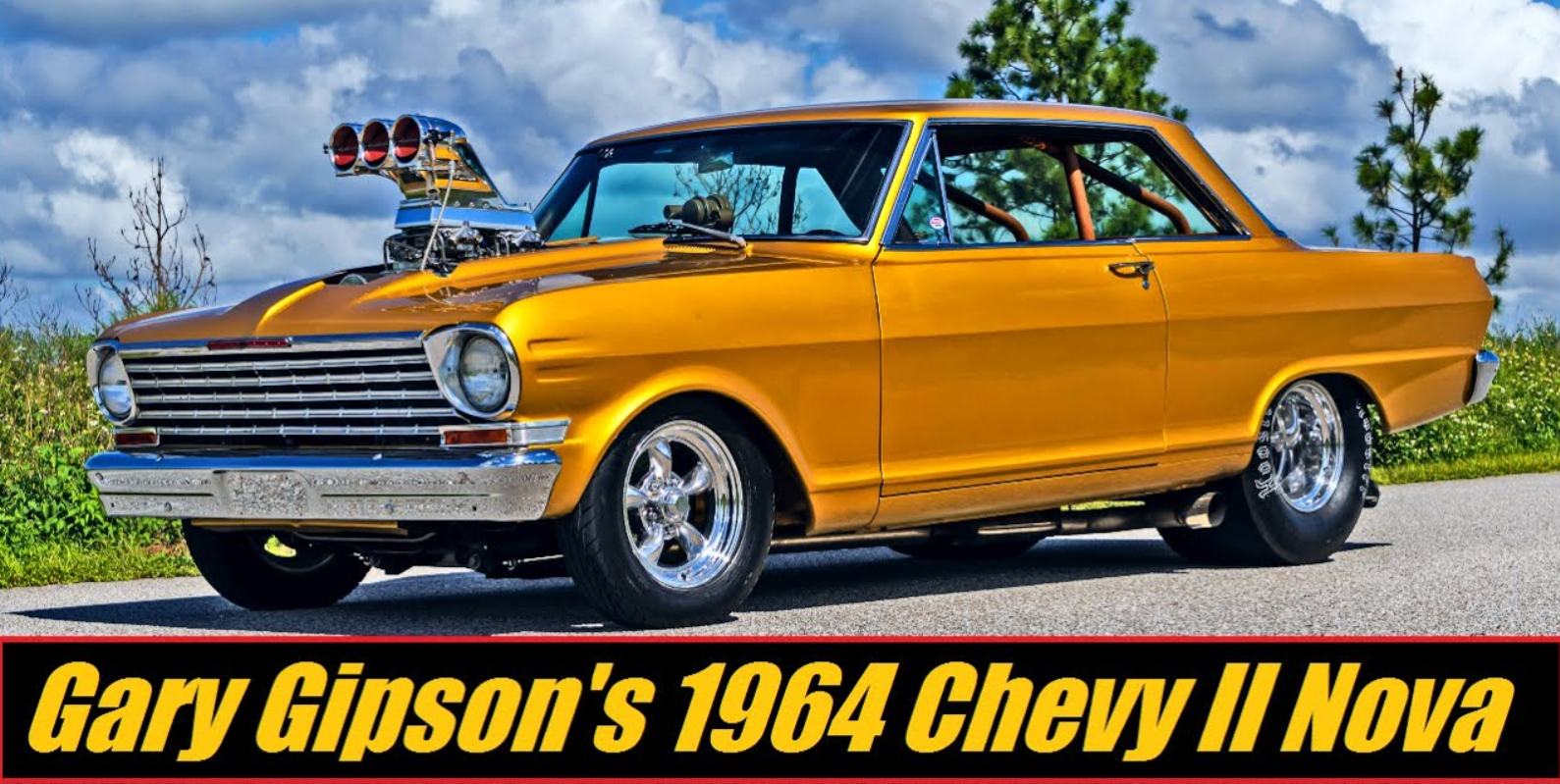 An old bracket vehicle that Gary Gipson got from South Florida several years ago now has been transformed into a show stopping 1964 Chevy Nova SS fitted with a Blown 454 Big Block V8 paired with a 4-speed.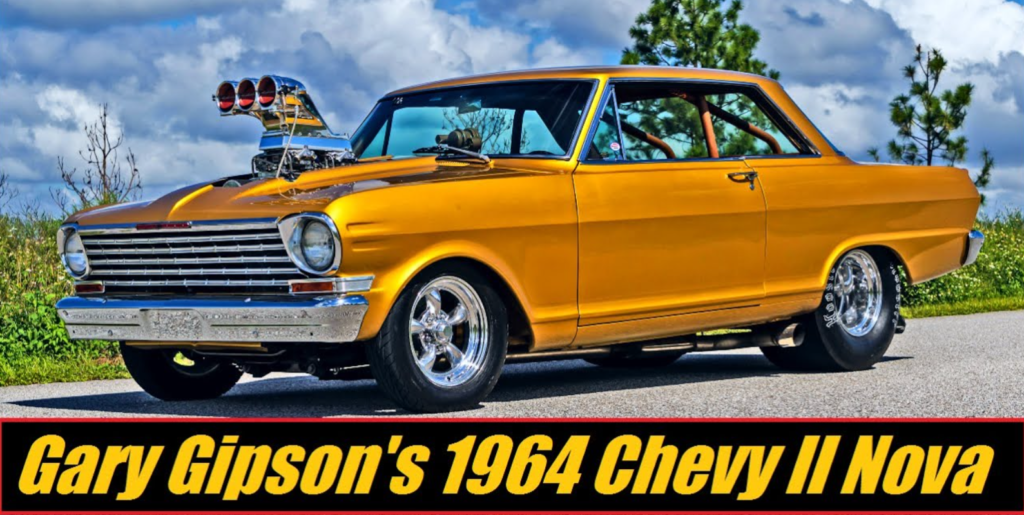 What else can you possibly ask for, right? The Bowtie has brought home a few awards and is a member of "Cruisin Orlando" and "Gator Gang".
After purchasing the car in 1964 Gary towed it home to Orlando, and he invested a bucket of cash and spent about 4 years building the super clean muscle car you get to see today.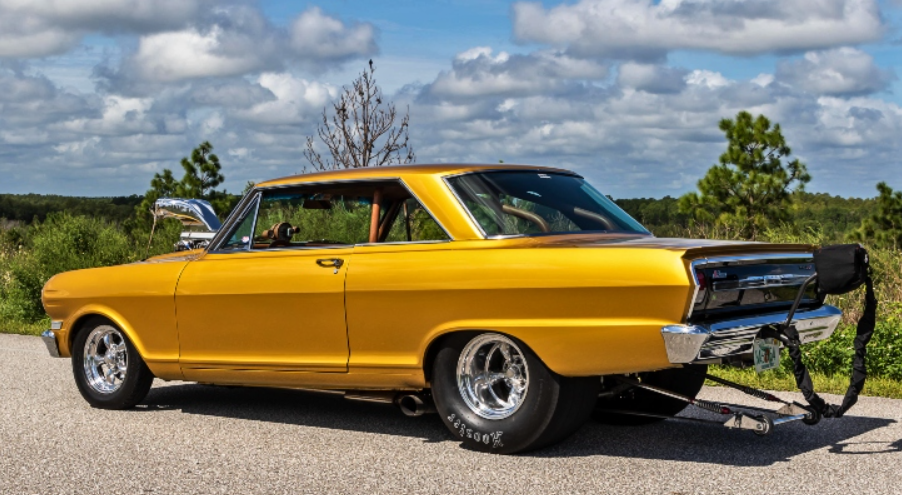 While Gary did most of the work himself like the carbon fiber tubes and awesome hand sewn interior including the roll cage and floors, his friend Cipi Garcia helped him a lot by performing the tremendous body work and paint and the art work is done by Enos Torres.
Gary's 1964 Chevy Nova SS a.k.a. "Smell the Panic " rides on TCI suspension and 15-inch wheels wrapped in fat Hoosier's at the rear. It has 4-inch side pipe exhausts that gives the Big Block Chevy a beautiful sound. The drivetrain and chassis are built by Garcia Racing at Winter Haven, Florida with the valve covers and center caps engraving done by Ishmael Garcia.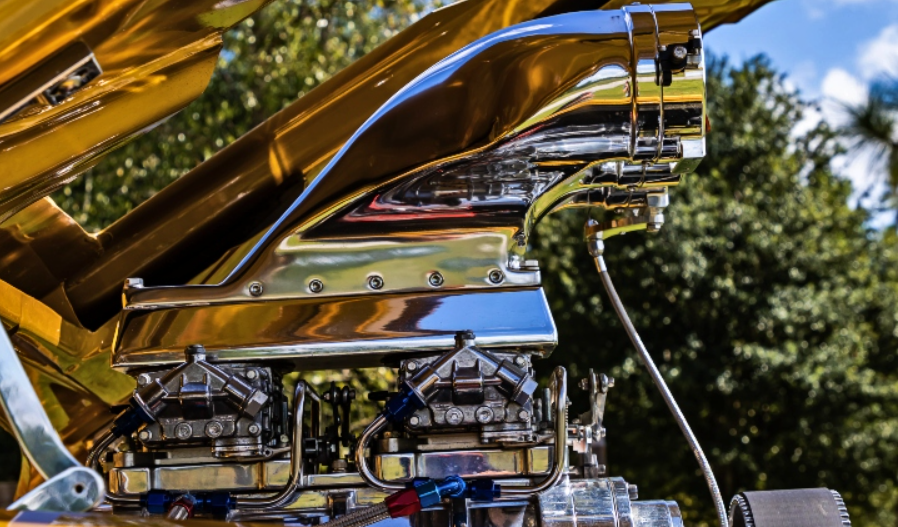 Gary's 1964 Chevy Nova SS Big Block 454 topped with Blower Shop 8-71 blower is dressed with aluminum cylinder heads, solid lifter blower cam and dual 750 quick fuel carburetors. He never has dyno tested the muscle car, but estimates it at around 850 horsepower sent through Garcia Racing built 4-speed transmission and 12-bolt Chevy rear end with 3.73 gears for the street.
Share your thoughts about the vehicle.
Source: Youtube/Hot American Cars