Project X: 1957 Chevy 210 2 Door Sedan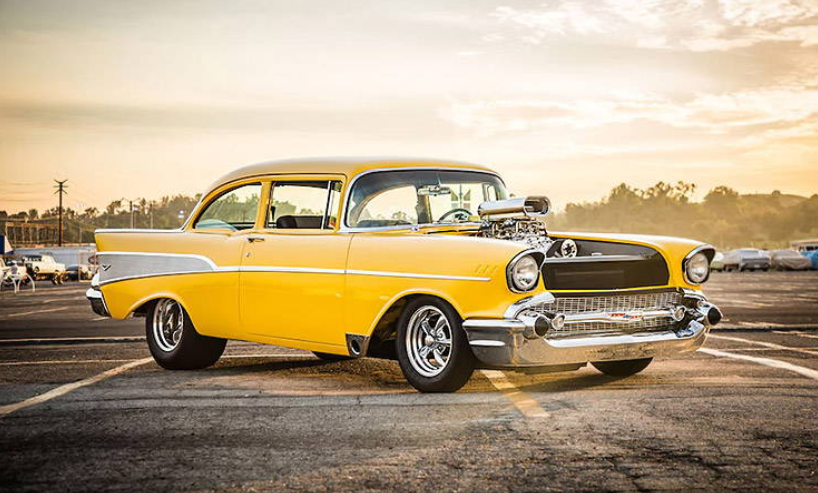 It looks like every type of industry has something that is its test bed.
NASA had its experimental rockets and aircraft, Aviation Industry had its Test Planes, Submarines had experimental subs and Hot Rodding had Project X.
If you don't know what Project X is, we hope you know Hot Rod because Project X has been a Popular Hot Rodding, no wait, Hot Rodding in generals Test platform for new ideas since 1965.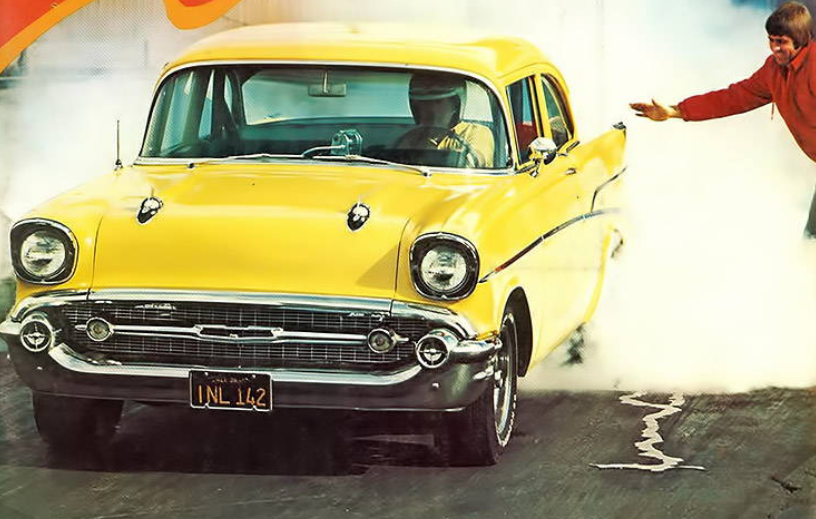 Project X is a 1957 Chevy 210 2 Door Sedan that went through numerous changes throughout the years, even got featured in the 1980 Movie The Hollywood Knights as Tony Danza's ride which is where Project X got its fame.
The Project X started back in 1965, when Popular Hot Rodding purchased a 57 Chevy from a used car lot for $250 (yeah only $250) in Santa Monica to serve as a test bed for new Engine/Transmission Combos, in order to test new performance parts, suspensions, new exhaust, etc. Also was e used to educate hot rodders on tuning tips and even some body/paint work as well.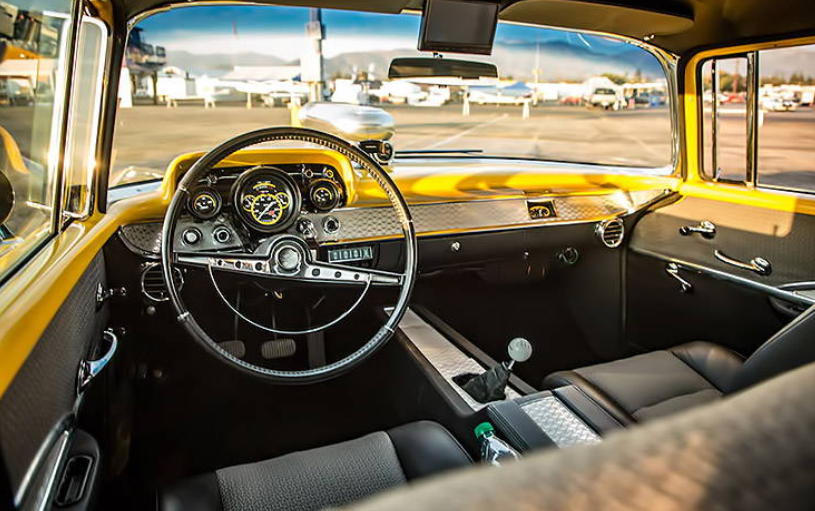 Project X had a huge following from its readers who couldn't wait to see what the Corvette Yellow 57 Chevy was going to have in it next since the beginning.
From a 292 Inline 6, to Small blocks to big
blocks to Mechanical Fuel Injection to Multi-barrel Carbs, to cross ram manifolds, to Superchargers to even electronic fuel injection Project X simply has had it all!
Not only has it used a lot of Parts, it's also had the chance to test and see how that will work at several dragstrips over the years such as Lions Dragstrip, Orange County International Raceway, and Irwindale Raceway; these were the test grounds for Project X.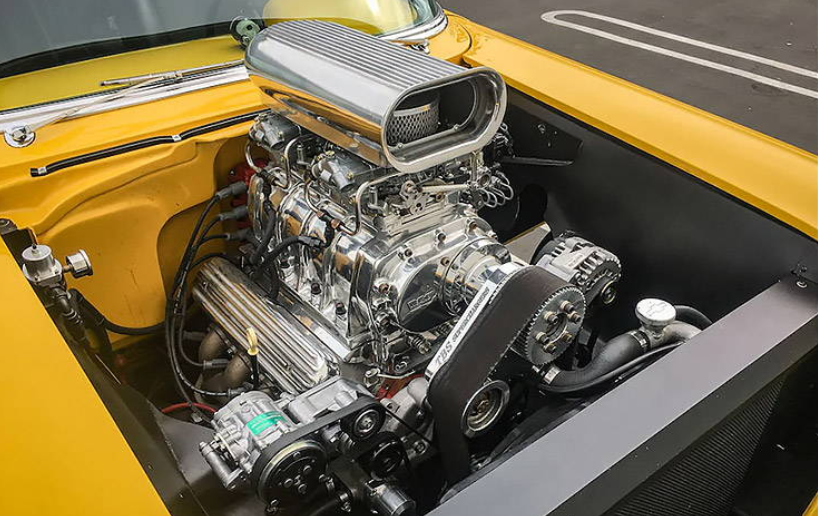 What made the Project X originally so big in the late 60s and early 70s is there was at the time a lot of the kids in High School would by a Tri-Five Chevy and hot rod, they would read Popular Hot Rodding seeing the car being tested with junkyard blogs and trying to make horsepower on a budget and that's what inspired them to build their vehicles.
Most of the things that were done in Project X's testing was one month showing how to do something, for example install a Supercharger and you would have to wait for next month to see what it did at the strip. Next month came, and the issue would teach you how to replace burnt pistons in a blower motor, how to run a bigger fuel line in a tri-five Chevy and the importance of having enough fuel for a blower motor.
Project X was meant to be the everyman's car, the vehicle that the kids would look up to and want to build their own cars like it.
Its current form, as seen on HOT ROD Garage, features twin Holley carburetors atop a Weiand roots-blower-fed, 376ci LSX that is mated to Richmond five-speed manual transmission.
We hope you guys enjoyed seeing the appearance of past project X.
Source: www.throttlextreme.com