1972 Oldsmobile 4-4-2 Hurst Olds Pace Car – Gold Paint & Engine Sound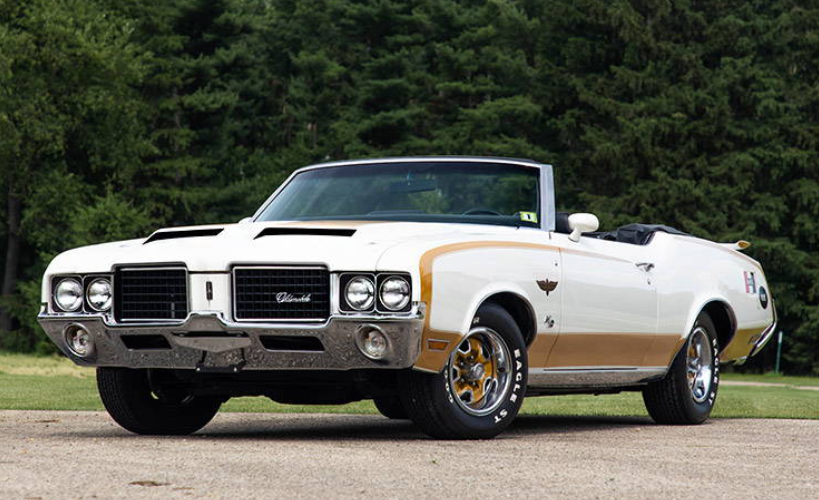 Different from all the previous cars chosen to pace the Indianapolis 500, the 1972 Hurst Oldsmobile was the one with the unique distinction of being the first pace car sponsored by an independent company and not by an automobile manufacturer.
Hurst is an aftermarket tuning company well known for the high performance shifters-ended up with its version of the Olds 4-4-2 at the head of the Indy pack because of the pace car disaster the prior year in which the 1971 Dodge Challenger Pace Car crashed into a press grandstand.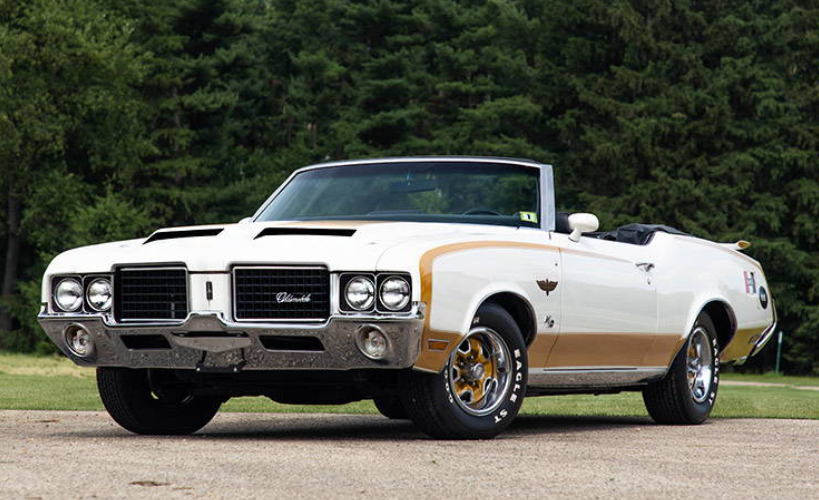 None of the major manufacturers wanted to pace the race the following year; this wasn't a surprise at all. However Hurst obliged gladly. It supplied a total of 76 official pace cars comprising 42 convertibles, 27 coupes, six station wagons and one sedan.
The 1972 Olds 442, like all prior Hurst/Olds models, continued to offer a blend of bold muscular styling, sporting luxury, and exhilarating performance.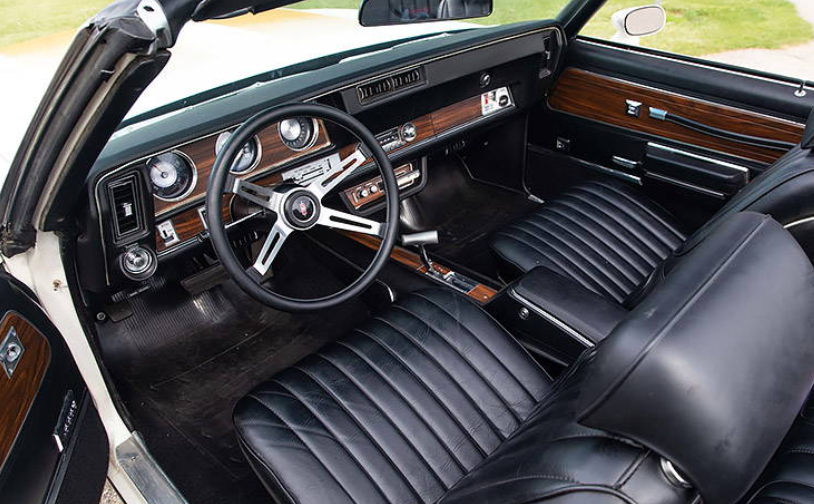 Hurst modified a select few of the official pace cars with a tandem vacuum booster, metallic front disc brake pads, larger rear drum brakes from the 88 and a Tornado proportioning valve.
Stiffer springs and larger front and rear anti-roll bars got used to support the extra weight of parade passengers.
Oldsmobile's Rallye suspension and front disc brakes were deemed adequate for the other official cars.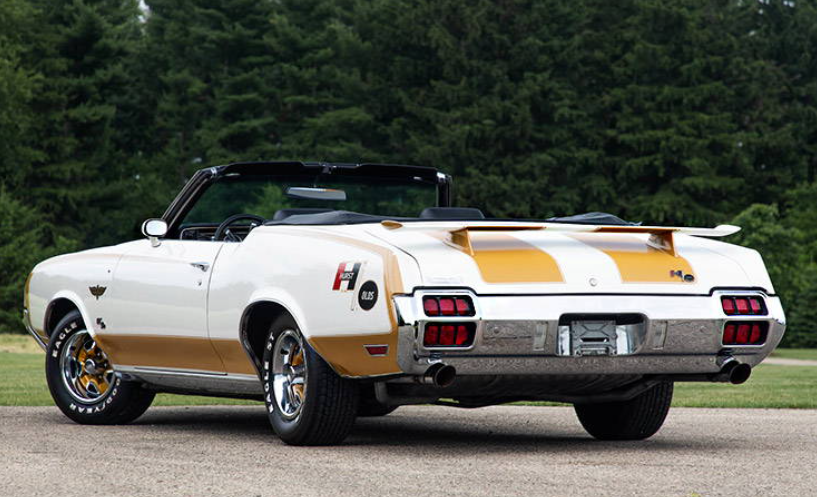 The 629 H/Os and the 76 official pace cars contained the following Hurst/Olds options; a 455-cu.in. V-8, 3.23:1 rear axle ratio, Rallye suspension, front disc brakes, dual exhaust, Force-Air induction system, sport rear view mirrors, console with Dual Gate shifter and Super Stock III wheels.
The standard power was a 270-hp H/O 455 with a Rochester Quadrajet four-barrel carburetor, a number of the Pace Car engines had hotter versions of the 455 with parts from the W-30 engine option, while some of the 629 H/Os also were ordered with the complete W-30 option package. The engine was mated to a TH-400 automatic transmission with Hurst's the popular Dual Gate shifter.
When considering a purchase of a '72 H/O Pace car, be sure that it is documented as an official track car.
Source: Youtube/Lou Costabile