Fish Out of Water: The Ultimate Road Legal Streetworthy Boat Car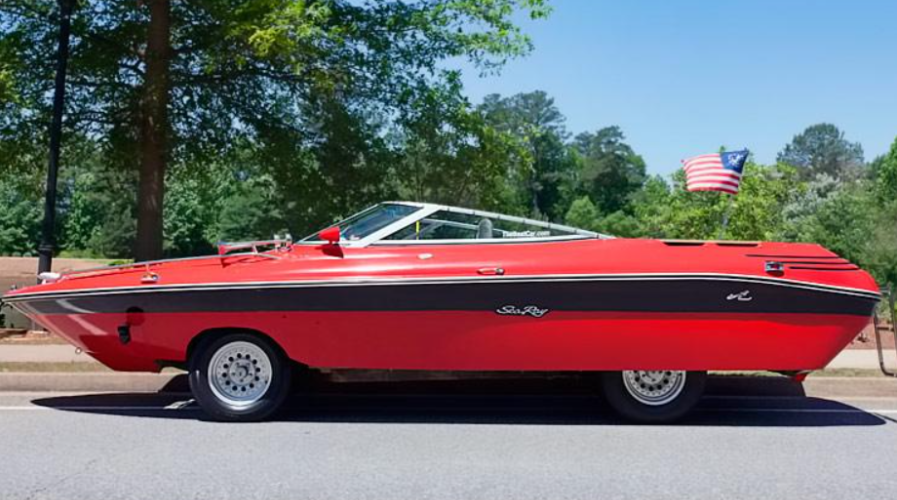 Mark Ray an Atlanta native designed and built his dream motor after Robyn, his wife bet him he won't be able to do it.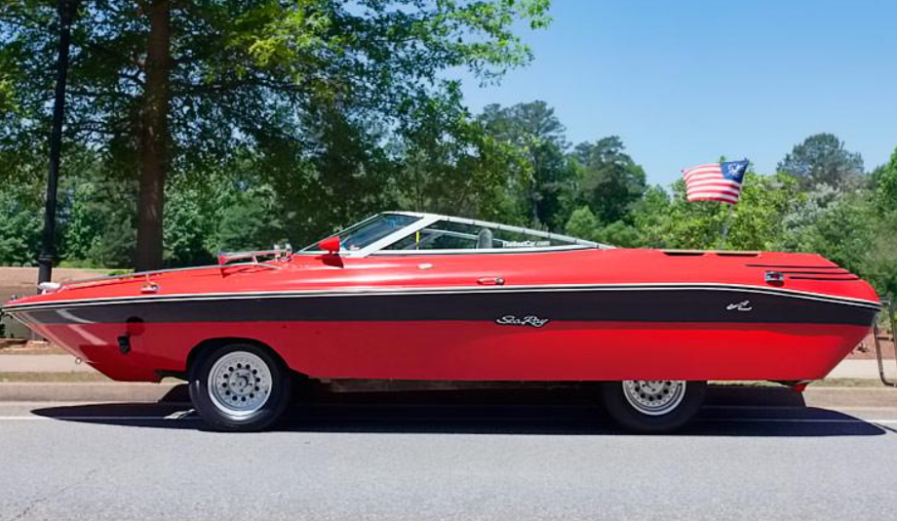 Robyn got diagnosed with breast cancer and she felt that Mark needs a distraction apart from being her full time career, below you have the story how all this unfolded.
"My wife had made a bet with me that I couldn't make a Boat Car, but I proved her wrong. I was determined to make my dream a reality so the first thing I did was purchase a GMC Jimmy with a 4.3 V6. Then I stripped the entire body except for the chassis, the seats, and the motor. I then found a 18.5 Sea Ray bow rider that was ready for the landfill. She was stripped of her motor, out drive, and her interior including the floor."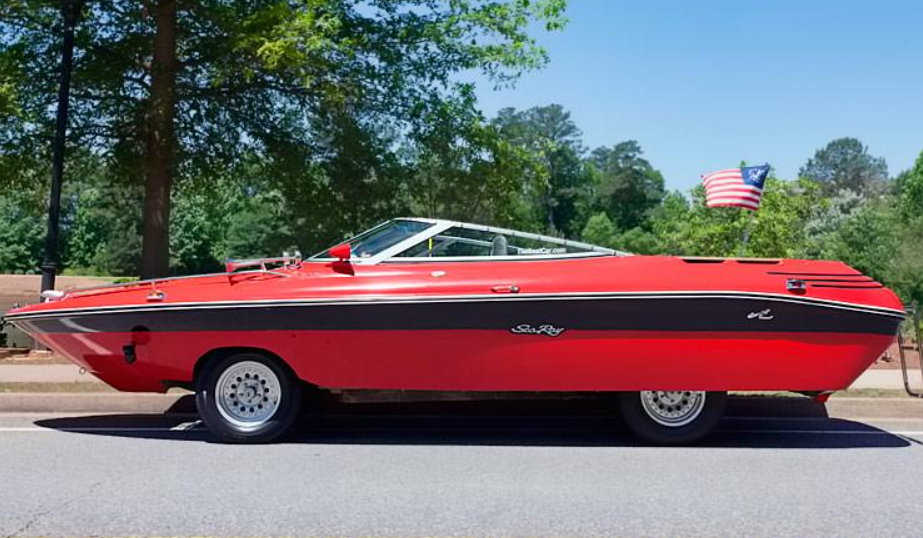 " Once both of them were stripped they were united together as one. After repairs, interior, and paint, she was now a reality. She is now street legal because she has headlights, tail lights, turn signals, windshield, horn, seat belts, side view mirrors, and a rear view mirror. I've dedicated this creation to my wife Robyn who battled for a year with Breast Cancer and now can happily say she is Cancer free! She and my family love the Boatcar and I hope it will bring a smile to your face to."
The result you may ask? A street-legal boat car that makes plenty of waves while cruising the streets. It's an oddly shaped vehicle but it's cool nonetheless.
However, it's just a GMC Jimmy with an old boat at the top. Mark says it's not practical, but looks like fun to drive.
Check it out, for sure it is a unique vehicle and quite the bargain considering it only cost $10,000 to build.
Source: Youtube/Barcroft Cars