1966 Ford Mustero – The Ford Mustang Pickup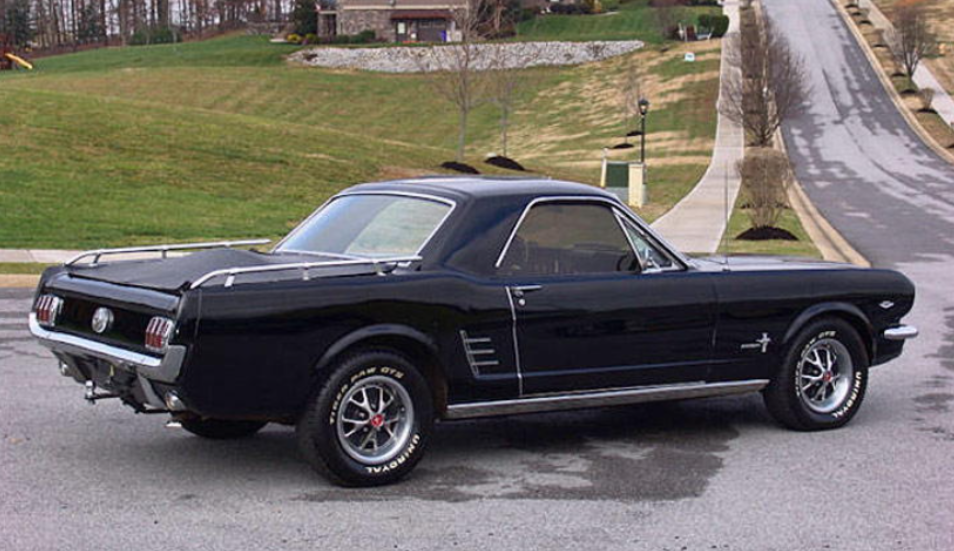 Ford took the motoring world by storm 55 years ago when it introduced a muscle car for the masses – the Mustang.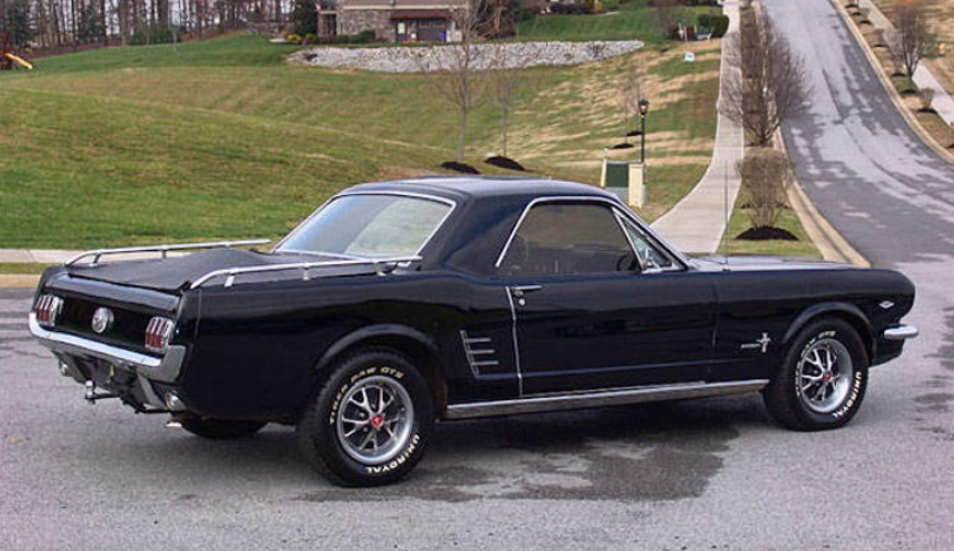 The success of Mustang was massive and had Ford exploring other possible iterations of the Mustang; including here a four-door Mustang and a wagon roof two-door Mustang, both of which never got produced by Ford.
A pick up version was developed two years after introduction.
With Ford's blessing Beverly Hills Ford, a Los Angeles area car dealership produced a small run of Mustang pickups in 1966.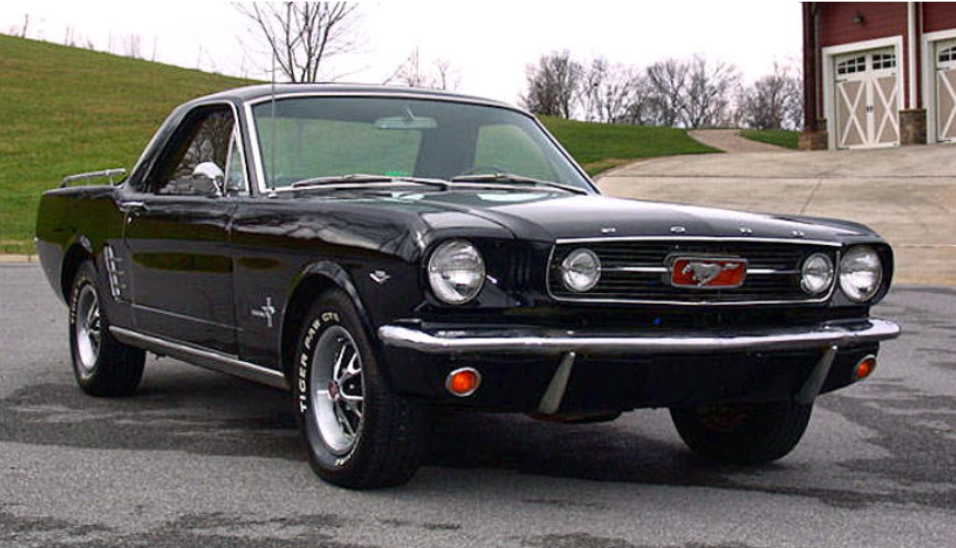 Beverley Hills Ford named this Mustang "Mustero" ; it was a combination of Ranchero and Mustang.
The 1966 Ford Ranchero was a pickup built on the Ford Fairlane platform that had Ford Falcon exterior body panels and interior trim.
From the cab back was more closely related to the Fairlane. The reason Ford utilized the Fairlane platform was due to it being a sturdier unibody structure than the Falcon. Beverly Hills Ford didn't follow the conventional route with a Mustero which would have been adding a boxy pickup truck bed to the Mustang, just like the one found on the Ranchero.
Can you just imagine how bold the Mustero was back in 1966.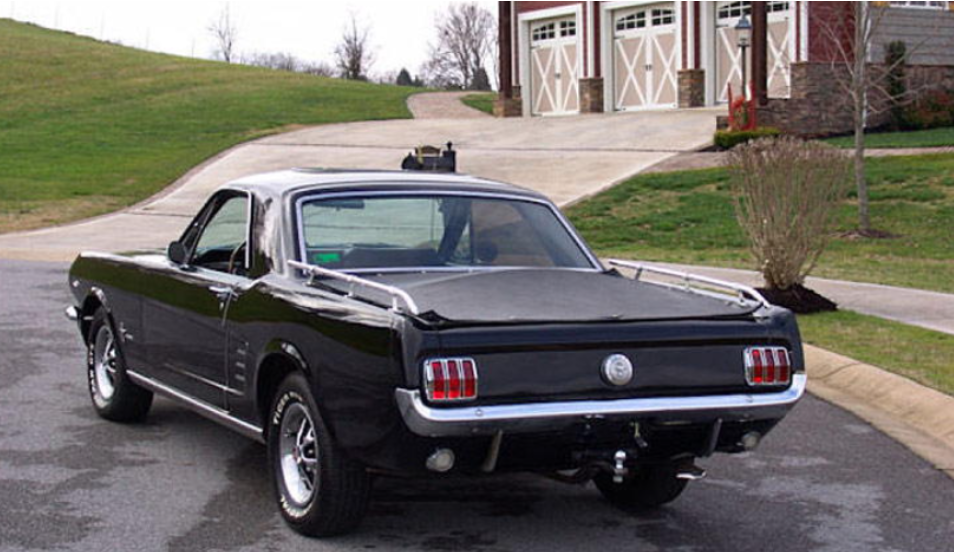 The pick up trucks or the cars with pickup beds that were produced during that period were mundane and mostly boring.
Beverley Hills Ford did a bold move producing this Mustero or did they? Chevrolet for the 1966 model year added to its El Camino pickup option list all the high-performance engines available in its 1966 Chevelle SS, and this even included the legendary 375 horsepower L78 396 cubic inch V8.
When it came to performance the Mustero wasn't a slouch when ordered with the Mustangs top performance engine at the time. The 271 horsepower HiPo (K-code) 289 cubic inch v8.  The high-performance K-code 289 may not have had the mega horsepower of the El Caminos optional L78 396, but it still packed a pretty good performance punch. After all, a slightly warmed-over version of the K-code 289 V8 was found under the hood of the Shelby 289 Cobra and the 1965 to 1967 Shelby Mustang GT350.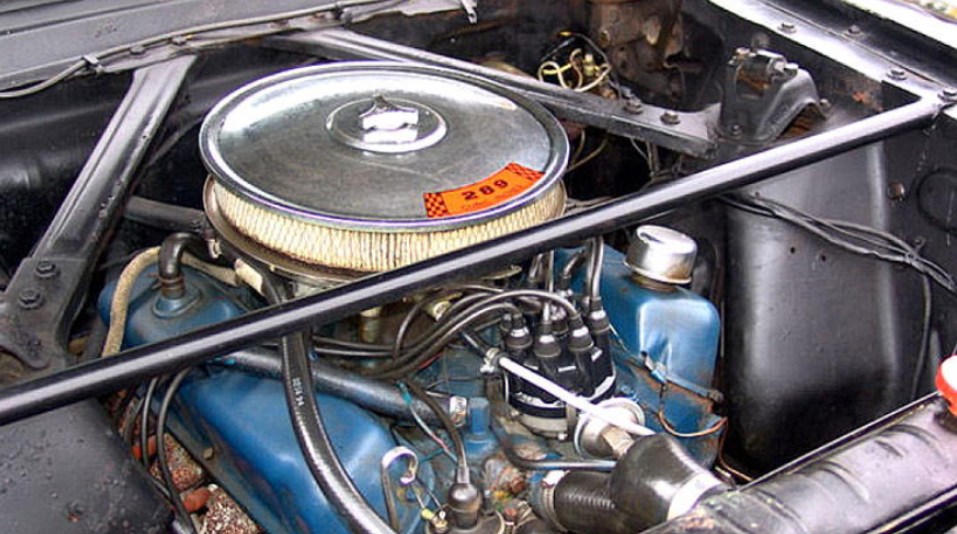 In 1967 only 50 Musteros were produced, the Mustero conversion package added a hefty $4,000 to the Mustangs price which brought the Musteros total base delivery price to a little over $6,500. As a comparison, you could buy a Falcon Ranchero with a 289 V8 for $2,200 and a 427 Shelby Cobra could be purchased for around $7,000.
If you want one in the modern days, be prepared to spend some good money on them.