Super Clean 1970 Chevrolet Chevelle SS Custom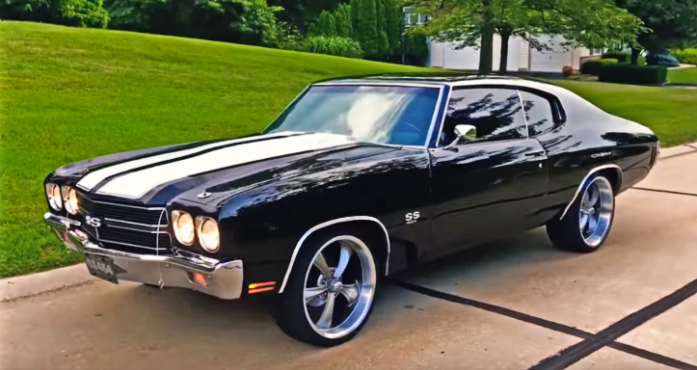 We can immediately see that this custom 1970 Chevrolet Chevelle SS is a fresh build since it looks impeccable all the way around.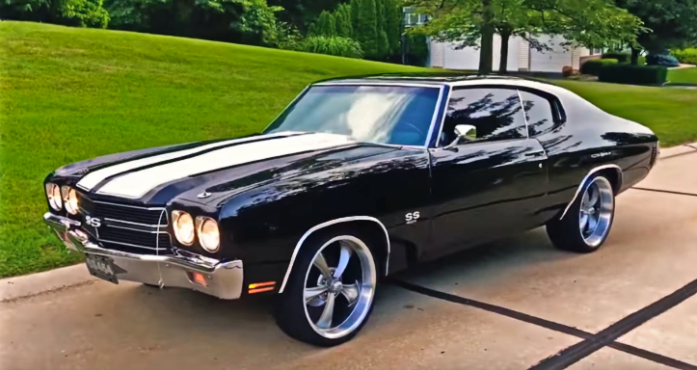 I know the Chevy fans out there will hate the oversized wheels and low profile tires, but after you customize a muscle car you do it the way you like it, so in our opinion there is nothing wrong with adding a bit of a modern hot rod appearance.
Apart from that the Black 1970 Chevrolet Chevelle SS interior is in an amazing shape with preserved factory styling and few additions like the billet pedals and Dakota Digital dash. The 454 cube Big Block Chevy V8 mill is well massaged, mounted to a 4-speed manual and sounds pretty good throughout the 3-inch Flowmaster exhaust.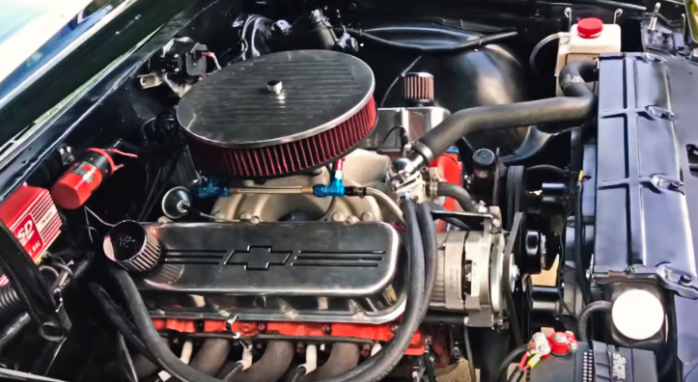 How do you rate this ride ?