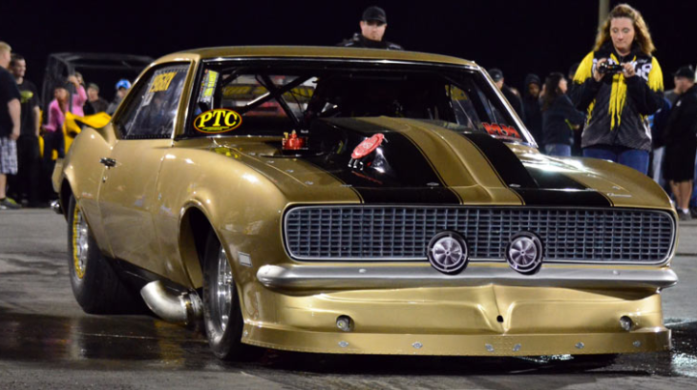 4000hp Twin Turbo Gen 1 Camaro "Golden Gorilla"
Golden Gorilla Camaro at Outlaw Street Car!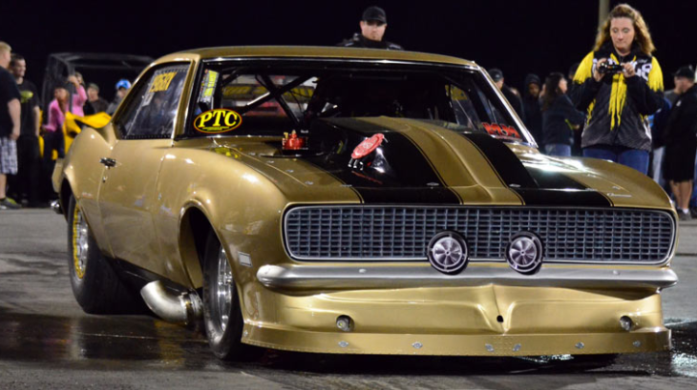 Dewayne Mills' Twin Turbo Gen 1 Chevrolet Camaro a.k.a Golden Gorilla for sure was one of the nastiest machines at the Outlaw Street Car Reunion in Memphis.
Having a 572 cubic inch V8 motor by ProLine Racing engines equipped with a pair of 102mm Precision turbochargers the Golden Gorilla Camaro runs on over 70 pounds of boost and kicks in over 4000 horsepower.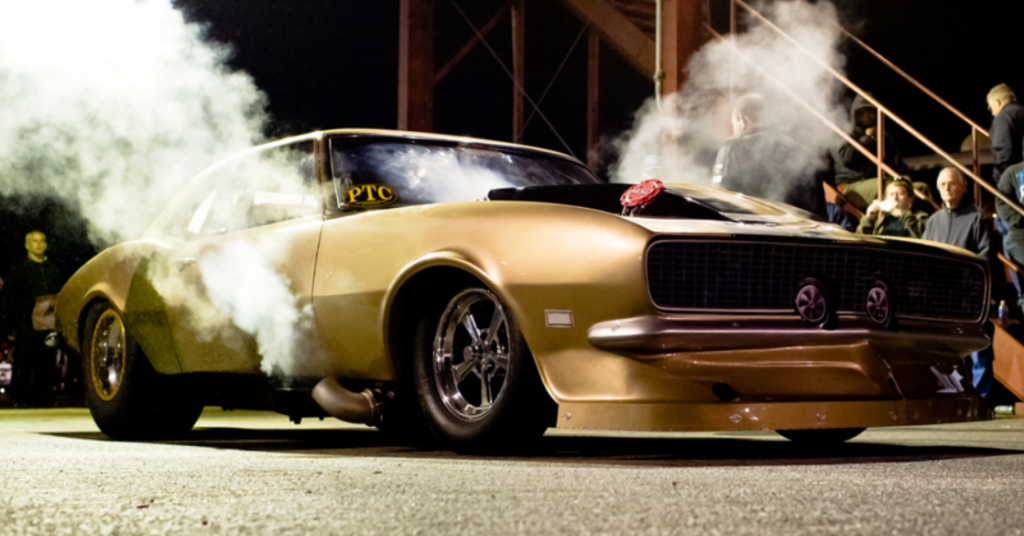 Check out the video to see more about the vehicle.
Source: Youtube/URBAN HILLBILLY VIDEOS // hot-cars.org