1958 Pontiac Bonneville Convertible – 3-speed 255Hp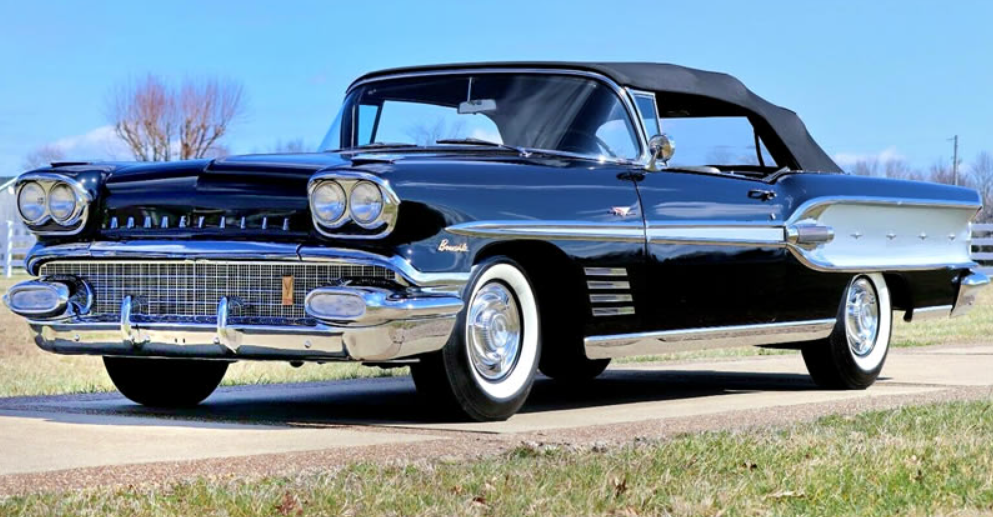 In 1958 Pontiac's flagship Bonneville was billed America's hot road car.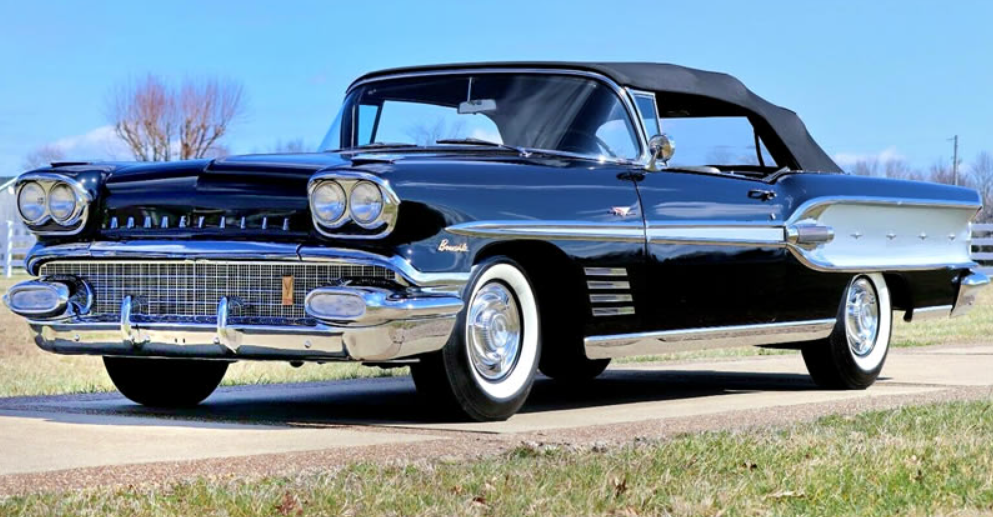 That was the year it moved from a model name for the convertible within the Star Chief line-up to it's own series that now also contained a hardtop coupe.
Both vehicles on the series got marketed as sport models.
This beautiful vehicle is painted in Persian Black, this was one of 12 solid and 34 two-tone colors available for the Bonneville that year. The black convertible top was one of 5 colors available.

This Bonneville used the Chieftain's shorter 122 inch wheelbase with the Super Chief and Star Chief both using a 124 inch wheelbase.
In 1958 twin circular tail lights were used and under them we have the large, oval-shaped back-up lamps – the driver's side one hides the gas filler.
As per interior the Bonneville had its own special upholstery with the convertible enjoying a leather interior as standard.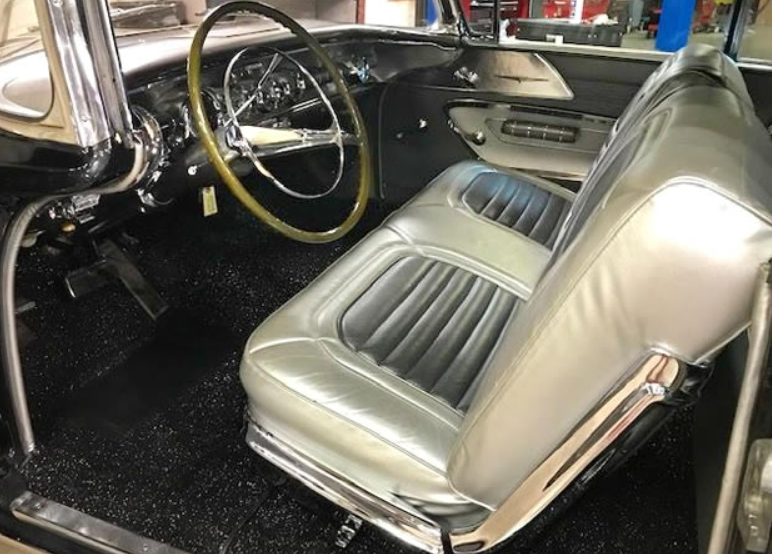 Under the Bonneville hood we had a 370 cubic inch tempest engine that output 255 horsepower which paired with the standard 3-speed manual transmission (285 hp with the Super Hydra-Matic).
This vehicle however is a bit more special with the original owner opting for the more powerful, "Tri-Power" version equipped with 3 x 2-barrel carburetors that output 300 horsepower. That is paired with the Super Hydra-Matic at an additional cost of $315 when the machine was ordered.
During the 1958 model year only 3,096 Bonneville convertibles were sold, even though the numbers were low it still represented a significant increase from the 630 cars that were sold the previous year.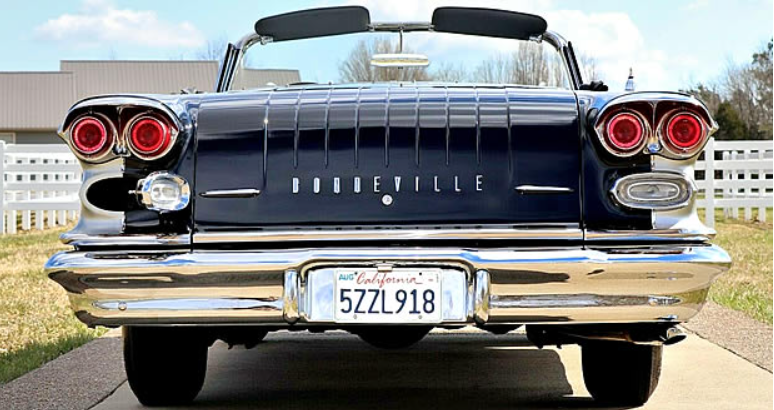 This raise might well have been helped by the nearly 38% decrease from '57 prices meaning it now came in at $3,586.